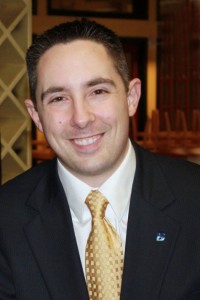 The first time I ever voted in a general election, I was down in North Carolina. A few weeks before Election Day, I had lined up a friend to drive me to the polls (Greensboro, NC is a very car-centric city, and no friend to the public transportation user), but health reasons prevented me from making it to the polls that weekend.
If that had been the only day I could've gone to vote, that would've been it. I would've missed my window of opportunity, and never would've cast a vote in 2008. Luckily, the Tar Heel State, despite its weird nickname, had implemented early voting under a previous legislature (early voting has since been reduced under the Republican legislature elected in 2010). I went the next week and cast my vote in a reasonably long line.
There's no sensible reason to hold Election Day just on a Tuesday (especially given it's not a day off). And there's no sensible reason elections can't take place during a far longer period.
Good thing the Democratic Party chairman understands that. In fact, in a letter to the editor that ran in The Providence Journal, Chairman Edwin Pacheco lays out a pretty simple list of changes; some of them changes of the changes that were just made to voting procedure. Early voting is the first thing. Others include:
Returning poll closing times to 9:00 PM rather than 8:00 PM.
Returning poll locations to serving only 1900 voters rather than 3000.
Review the Board of Elections.
Allow the Secretary of State to nominate BoE board members and its executive director, or else allow the Secretary to serve as an ex-officio member.
If this is, as many observers suspect, an opening salvo in Mr. Pacheco's run for Secretary of State, it's a pretty good one. If the other Democratic candidates have policy offerings of this caliber, we might actually have a really great campaign about election issues leading up to Primary Day. And though it's not exactly a make-or-break issue, how we manage and control our elections can be really important. Case in point, you used to have tear your ballot out of the newspaper, and it'd be colored in favor of one candidate or another, meaning everyone could see who you were voting for as you walked down the street.