Browse:
Home
/
Sisters of Mercy
By Steve Ahlquist on September 16, 2017
The Energy Facilities Siting Board (EFSB) ruled, 3-0, against the Town of Burrillville and for Invenergy on every motion brought before it on Friday.
Posted in Burrillville, Class Warfare, Climate, Corporate Greed, Energy, Featured, Health Care, Infrastructure, International News, Johnston, National News, News, Photos, Providence, Rhode Island, State House, Video | Tagged Adler Pollock and Sheehan, Alan Shoer, Burrillville Land Trust, CLF, Conservation Law Foundation, EFSB, Energy Facilities Siting Board, Gina Raimondo, Invenergy, janet coit, John Niland, Mary Pendergast, Michael Blazer, Michael McElroy, Michael Sabitoni, Parag Agrawal, Paul Roselli, Providence City Council, Rhode Island Building and Construction Trades Council, Rhode Island Department of Environmental Management, Rhode Island Division of Planning, Rhode Island Superior Court, RIBCTC, RIDEM, Sabina Matos, Sisters of Mercy | 2 Responses
By Steve Ahlquist on August 30, 2017
"Rhode Island was founded on the principles of tolerance and diversity. Those values mean nothing if we abandon them in times of difficulty. Dreamers are in our schools in every community. They are Rhode Islanders. As long as I am Governor, Rhode Island will stand with Dreamers and DACA recipients."
Posted in California, Central Falls, Civil Rights, Colorado, Connecticut, Featured, Immigration, Justice, Minnesota, National News, News, Oregon, Providence, Race & Racism, State House, Virginia, Washington, Women, Youth | Tagged Anne-Marie Liston, Bill Deware, DACA, Daniel Malloy, Darlene Correia, Deborah DeBare, Deferred Action for Childhood Arrivals, donald trump, Dream Act of 2017, Dreamers, Ellen Liston, Gina Raimondo, Gross Domestic Product, james diossa, Jay Inslee, Jerry Brown, John Hickenlooper, jorge elorza, Kate Brown, Kristine Frech, Mark Dayton, Mary Pendergast, Medicare, Rhode Island Coalition Against Domestic Violence, Rhode Island Progressive Democrats of America, Sisters of Mercy, Sisters of Saint Joseph of Cluny, Social Security, Take Back Your Life, Teach For America Rhode Island, Terrence McAulifffe | 6 Responses
By Mary Pendergast on January 12, 2017
I am Mary Pendergast, a Sister of Mercy, who has been actively opposing the building of a Power Plant in Burrillville.
Posted in Climate, Energy, Events, Featured, Immigration, Johnston | Tagged Johnston, Johnston Town Council, Mary Pendergast, Open Meetings Act, Sisters of Mercy | 5 Responses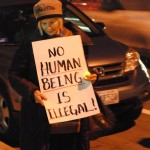 By Steve Ahlquist on December 11, 2015
Hate and fear are not working, "let us see what love can do."
Posted in Activism, Events, Featured, Holidays, Photos, Rhode Island | Tagged AFSC-SENE, bell st chapel, Sisters of Mercy | 6 Responses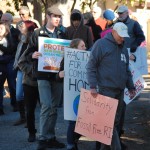 By Steve Ahlquist on November 30, 2015
Ahead of the COPS21 Climate Change Summit convening in Paris today, one of the hundreds of world wide solidarity marches took place in the appropriately named Peace Dale, Rhode Island, "to demand an ambitious, binding, and just treaty to avert runaway, catastrophic global warming and save our children's future."
Posted in Activism, Civil Rights, Class Warfare, Climate, Energy, Events, Featured, International News, National News, News, People, Photos, Rhode Island, Video, Women, Youth | Tagged AFSC-SENE, fossil free ri, Lisa Petrie, Robert Malin, Sisters of Mercy | 2 Responses