By Steve Ahlquist on December 16, 2016
"We are now in the era of Trump," said Representative Keith Ellison in his video message, "That means it is go-time for all of us. Anybody who believes in a fair economy and social justice, anyone who believes politics should serve people, and that people should be in control of their own lives and their own destinies, you got to step up, and we really need your help."
Posted in Featured, National News, News, Photos, Politics, Video, Youth | Tagged aaron regunberg, adam satchell, Ana Quezada, Arthur Handy, Bernie Sanders, Chris Blazejewski, david bennett, Democratic National Committee, Democratic Party, dnc, donald trump, Evan Shanley, Georgia Hollister-Isman, Gregg Amore, Hanna Gallo, Jason Knight, Jean Philippe Barros, Jeanine Calkin, jim seveney, John J. Lombardi, Joseph Almeida, Joshua Miller, Kathy Fogarty, Keith Ellison, Laufton Ascencao‐Longo, Marcia Ranglin‐Vassell, Moira Walsh, Providence Democratic Socialists of America, ray hull, Rhode Island Progressive Democrats of America, Rhode Island Working Families Party, Scott Slater, Shelby Maldonado, Susan Donovan, The Parlour, Wall Street, YDRI, Young Democrats of Rhode Island | 2 Responses
By Michael Beauregard on December 14, 2016
Ellison has been a champion of working families his whole life. He worked as a civil rights lawyer after graduating college. He has been one of the strongest supporters of the fight for $15. He pushed for debt free college tuition well before almost anyone else did. Most importantly though he is an experienced organizer with a proven record.
Posted in Activism, Civil Rights, Elections, Featured, National News, Opinion | Tagged Democractic Party, donald trump, gerrymandering, Keith Ellison, Rhode Island Progressive Democrats of America, RIPDA, The Parlour, Working Families Party, YDRI, Young Democrats of Rhode Island | 3 Responses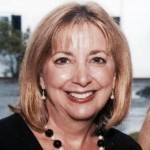 By Young Democrats of RI on June 3, 2016
YDRI wholeheartedly endorses Susan Donovan for the Democratic Primary in HD 69, Bristol/Portsmouth.
Posted in Education, Elections, Featured, News, Rhode Island, State House | Tagged Susan Donovan, YDRI, Young Democrats of Rhode Island | Leave a response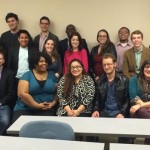 By Alex Krogh Grabbe Ellis on December 11, 2014
Charon Rose, deputy field director for Jorge Elorza's mayoral campaign, was elected the next president of the Young Democrats of Rhode Island at the group's annual meeting on Saturday. Rose, who is a native of Providence's Chad Brown neighborhood and an alumna of Classical High School and Rhode Island College, also co-chairs the New Leaders Council […]
Posted in Activism, Featured, Politics | Tagged Mark Gray, YDRI | Leave a response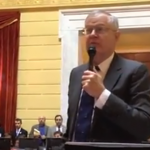 By Mark Gray on August 18, 2014
Dear Representative Dickinson, Hey, remember that time when you called me up regarding the YDRI PAC endorsement, and we ended up having a real nice chat at that coffee place in West Warwick? "The Daily Grind" it was called, over on Cowesset Ave. I was very late (apologies) but you were gracious and we talked […]
Posted in Featured | Tagged campaign 2014, Spencer Dickinson, YDRI | 4 Responses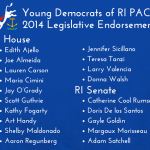 By Bob Plain on August 14, 2014
The Young Democrats of Rhode Island have endorsed 19 legislative candidates, three congressional candidates, two municipal candidates, two statewide office-seekers but no one for governor, according to a press release from the group. Here's their list of legislative candidates, in graphic format (Or read their press release here): "YDRI PAC's endorsed candidates are of various […]
Posted in Featured | Tagged ferri, magaziner, YDRI | 15 Responses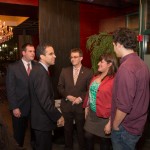 By Bob Plain on August 7, 2013
Kristina Fox, erstwhile of Ocean State Action and a champion for so many progressive causes, is the newly elected president of the Young Democrats of Rhode Island. I caught up with her on Facebook earlier today as she was waiting at TF Green to fly to the Young Democrats national conference in San Antonio, Texas. […]
Posted in Activism, Featured, Politics | Tagged Kristina Fox, YDRI | Leave a response