Browse:
Home
/
Zephyr Teachout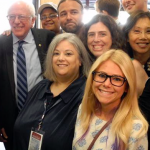 By Samuel Bell on October 10, 2016
Jeanine Calkin's upset win over Senate President Pro Tem Bill Walaska was a centerpiece of the progressive movement's wave of victories in this year's primaries. For a behind the scenes look at the Calkin campaign, RI Future sat down with Campaign Manager Capri Catanzaro.
Posted in Elections, Featured | Tagged Bernie Sanders, Jeanine Calkin, william walaska, Zephyr Teachout | Leave a response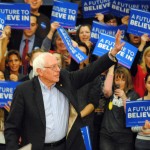 By Christopher Joseph on March 18, 2016
Sanders Democrats. That's the name of an up-and-coming progressive coalition that aims to enact Sanders-style policies in all levels of government, and particularly in Congress.
Posted in Activism, Class Warfare, Corporate Greed, Featured | Tagged Bernie Sanders, Zephyr Teachout | 2 Responses