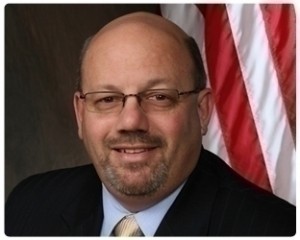 Citing the "self-serving ideas of corporations and rich, powerful interests," Sen John Tassoni, a Smithfield Democrat, become the second member of the General Assembly to officially distance himself from the American Legislative Exchange Council, the shadowy far right wing organization known as ALEC that pairs legislators with corporate interests, after news that more than 20 percent of state legislators belong to the group, and that their memberships are funded by taxpayer dollars.
"I'm not sure how I became a member, but having learned recently about the enormous amount of corporate funding for the group and corporate influence on the group, I have decided to terminate my membership and have sent that specific request to JCLS," he said in a press release. "ALEC, it seems, is not about an exchange of ideas but rather about pushing the self-serving ideas of corporations and rich, powerful interests. I have no desire to be associated with that kind of organization."
Last week, the Providence Journal reported that Sen. Walter Felag, a Warren Democrat, is looking to get out of ALEC too.
With Tassoni and Felag leaving ALEC, there are still 22 legislators who belong to the group that authors conservative model legislation for use in state houses across the country. There are now nine members from the Senate and 13 in the House. Ten are Democrats and 12 are Republicans.
Tassoni: Second Legislator To Drop Out of ALEC

,