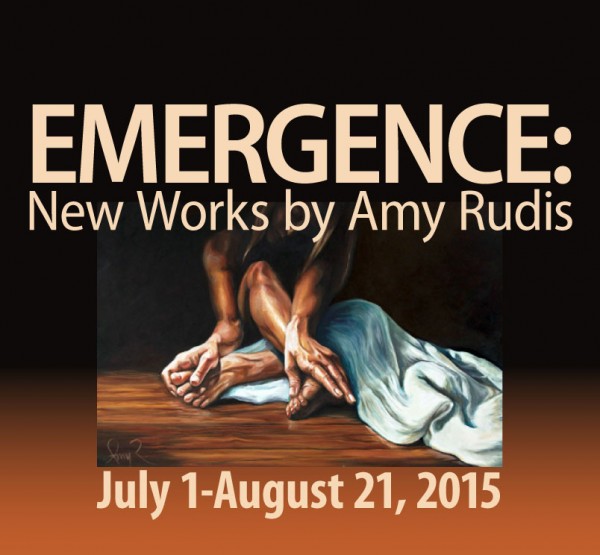 Rhode Island College alumnus and East Providence High School art teacher Amy Rudis will become the featured artist of the URI Feinstein Providence Campus Urban Arts and Culture Program Art Windows & Providence Art Windows gallery exhibition from July 1-August 21 with her new show EMERGENCE.
The principal portrait painter at TEN31 Productions, her work has reached a nationwide level with TEN31's Performance Art/Living Statues show and individual canvas work.  She concentrates her efforts especially on human figure and nude paintings.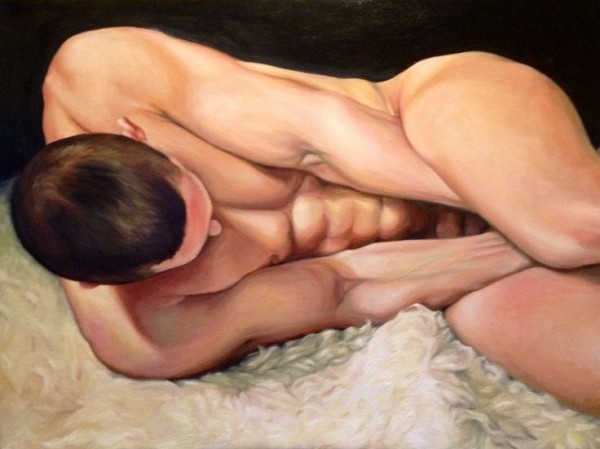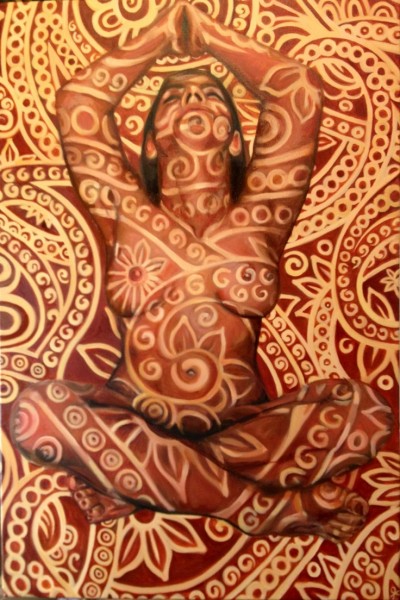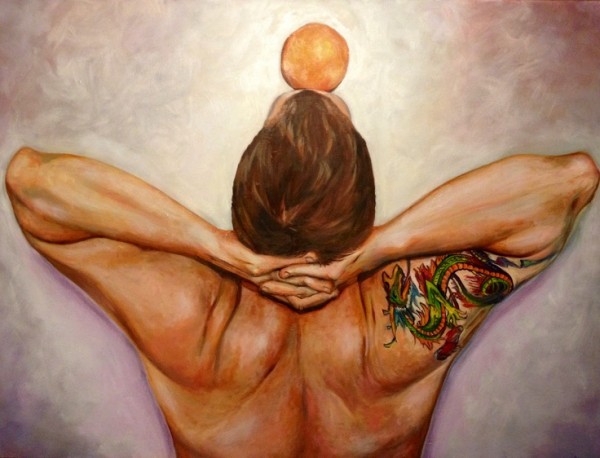 In her artistic statement, she cites as some of her influences Lucian Freud and Philip Perlstein, as well as the chiaroscuro notions of using light and shadow as seen in major works of the Renaissance.  She writes in her artistic statement:
As a figurative artist, I feel the importance of capturing both beauty and imperfection in the human form is imperative in evoking emotion within the viewer. Nudes have long been a popular subject matter amongst artists, and have in the recent past seemingly, become a dying art form. It is my desire to give rise to the appreciation for figurative art simply as a work of beauty; drawing the viewer's eye into the subtle nuances of form and color being my main goal.
The exhibit's Gallery Night Reception will be held from 5-9 PM on July 16.  Questions can be directed to Providence Art Windows Director Rebecca Siemering at rebecca.siemering@gmail.com.  Founded in 2010 with funding from Arts Jobs Program of the New England Foundation for the Arts, the National Endowment for the Arts and the American Recovery and Reinvestment Act, Providence Art Windows is a juried series of exhibitions of art held in empty retail storefronts and collaborating galleries.  For more information, visit their website at http://providenceartwindows.blogspot.com.  The Urban Arts and Culture Program at URI Providence Campus is a program that brings together students, alumni, and community groups to foster education about culture, urban issues, diversity, and nonviolence.  Their website is http://www.uri.edu/prov/arts/ and can be contacted via the URI Urban Arts and Culture Program Marketing Department at 401- 277-5162.