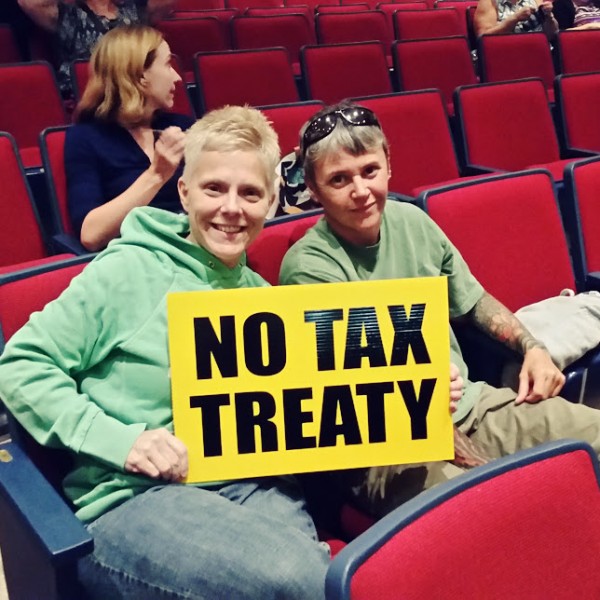 Even as the Burrillville Town Council approved a resolution to oppose the siting and construction of Invenergy's $700 million fracked gas and diesel oil burning power plant in their town, the next battle, over a proposed tax treaty between the town and the power plant company, was heating up.
The town council approved the resolution 7-0. The resolution also included a provision that Council President John Pacheco III will testify against the power plant before the Energy Facilities Siting Board (EFSB) and ask other municipalities to join the town in opposition.
The vote in opposition breaks a long period of "neutrality" on the part of the town council, which the council maintained was necessary so as to not give the appearance of trying to politically affect the outcomes of advisory opinions from the town planning and zoning boards.
"The siting board and Invenergy can certainly never say we did not follow the process," said Council President Pacheco.
But in the audience, townspeople were holding bright yellow signs that said, NO TAX TREATY, a preview of Monday night's town council meeting to vote on an agreement with Invenergy to collect $94 million or more from Invenergy if the power plant is ultimately approved. Townspeople say that approving this tax treaty undercuts the council's statement of opposition.
One by one the town council members explained their opposition to the project. Councillor Kimberly Brissette-Brown, who was absent, had her statement read by the town clerk. There was no public comment allowed, but the bright signs held by audience members spoke volumes.
On a personal note, I was extremely touched by the comments made by Councillor David Place and the reactions of the townspeople to the mention about RI Future and the work we've done on Burrillville. Thank you.
To be continued on Monday night. Here's the full video: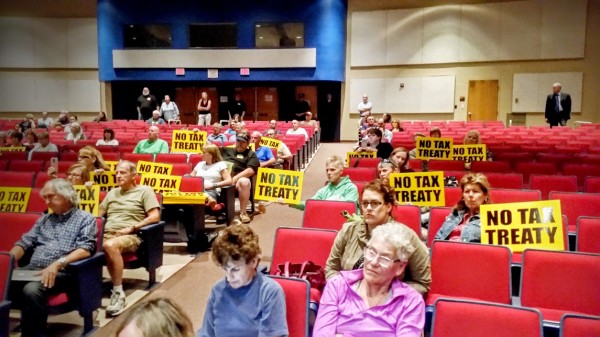 Burrillville Town Council opposes power plant, but proposed tax treaty undercuts their message

,