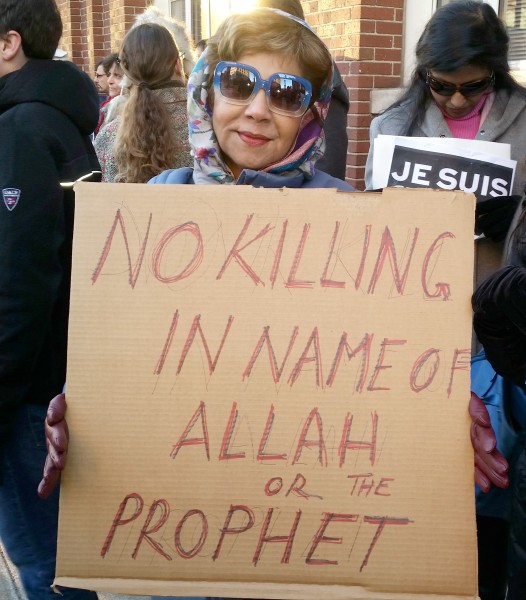 About 60 people gathered  outside the Providence Journal offices in Providence Sunday to hold a vigil for those killed in last week's Charlie Hebdo terror attacks in France in which fundamentalist Muslim gunmen indiscriminately murdered cartoonists and police officers. The vigil was organized by the Alliance Française de Providence, RI in cooperation with Muslim supporters and attended by many who have been touched by the tragedy, including local artists.
The Providence Journal was chosen as the site of the vigil because organizers saw the nearly 200 year old newspaper as a strong symbol for the freedom of the press, a value shared by France and the United States.
I spoke with Dominique Gregoire, president of the local Alliance Française about the attacks, the response both here and internationally and about Charlie Hebdo.
Gregoire put the event into perspective when he told me, "This is just as if a commando came onto the set of Saturday Night Live and killed Amy Poehler and people like that."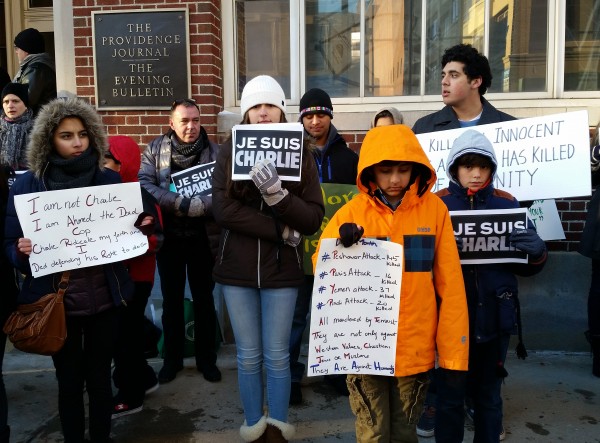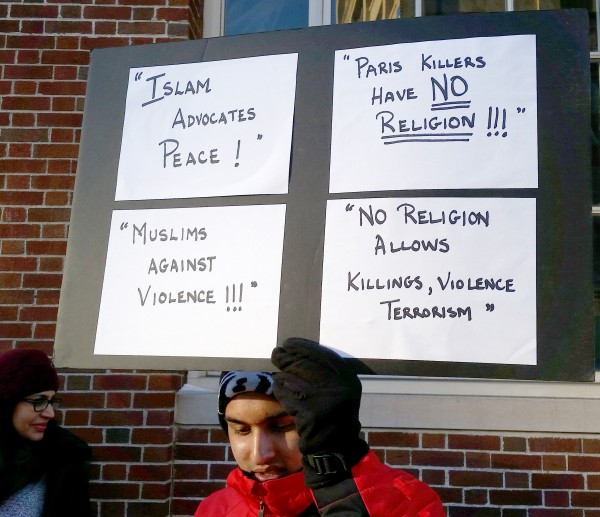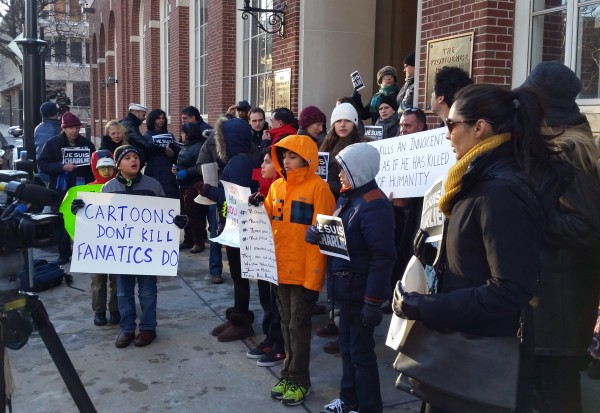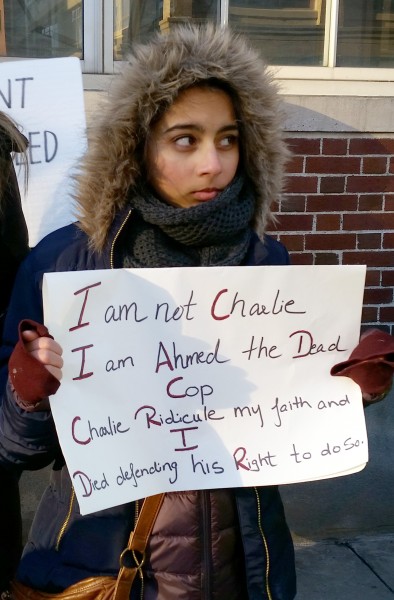 Among those killed in the Charlie Hebdo attacks was Ahmed Merabet, a Muslim police officer.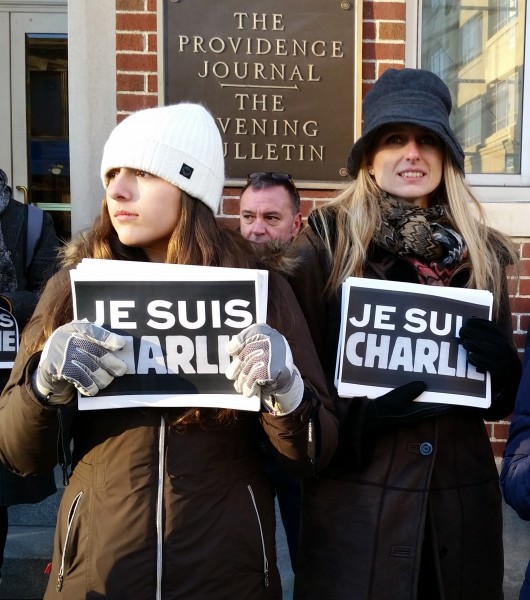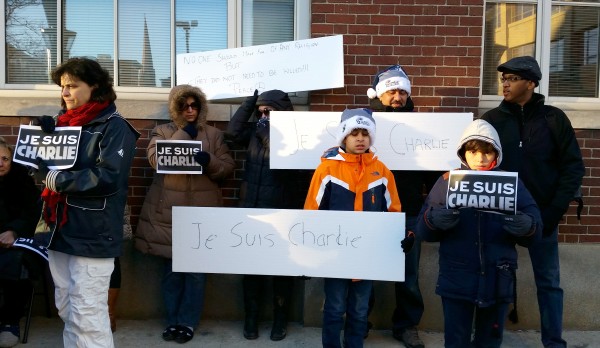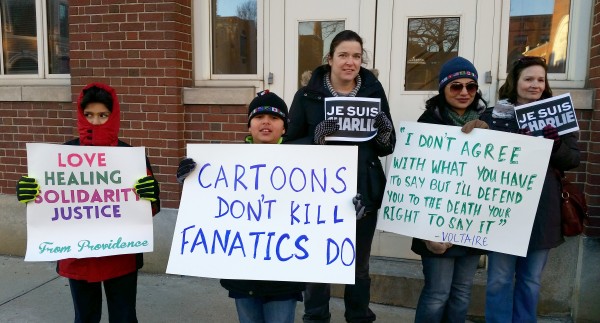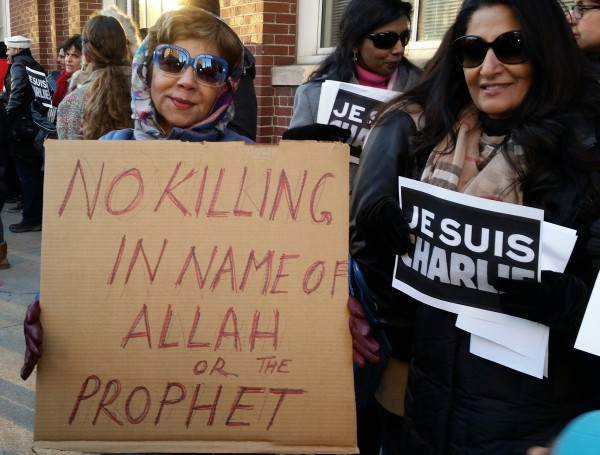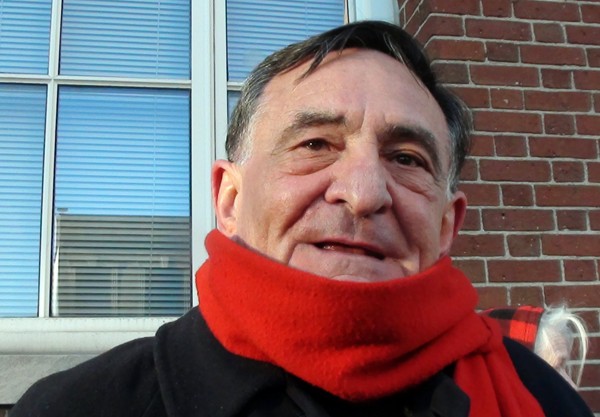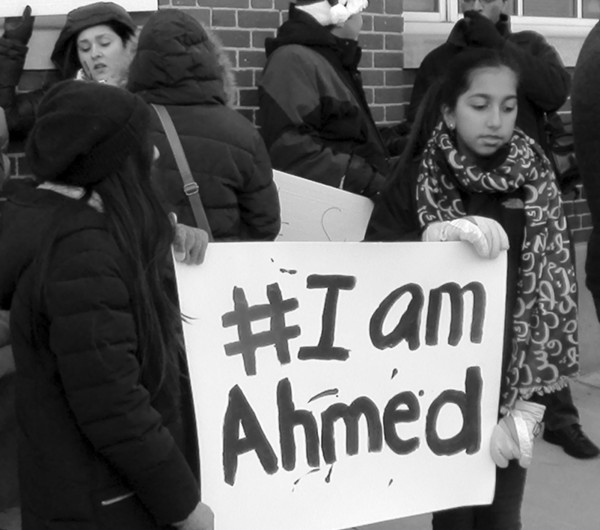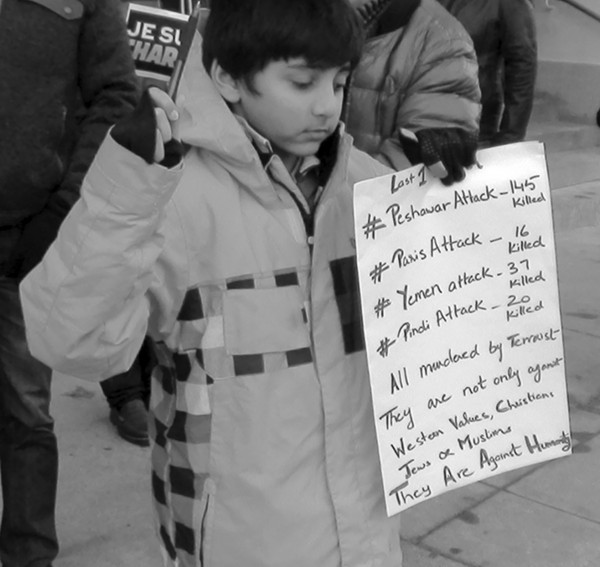 Raising a pencil (or pen) in defiance of violence has become a potent symbol all over the world.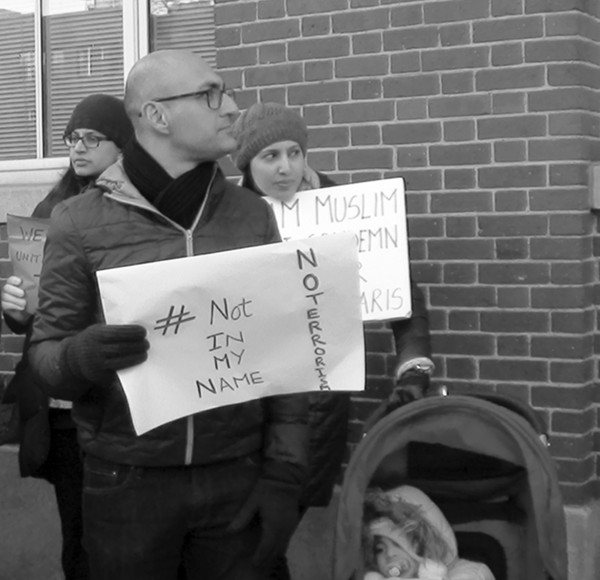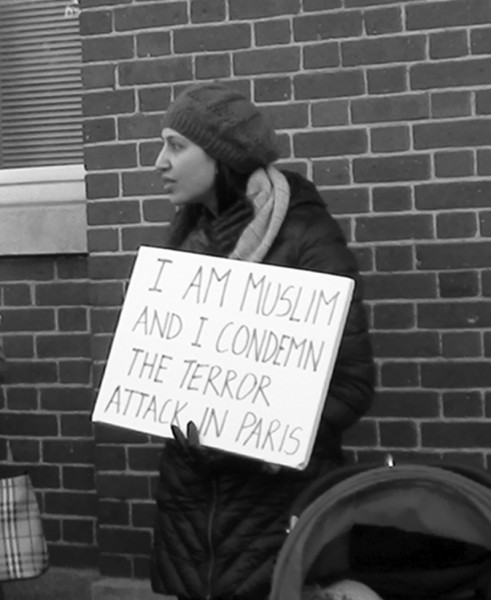 Vigil for Charlie Hebdo attacks outside the ProJo offices

,