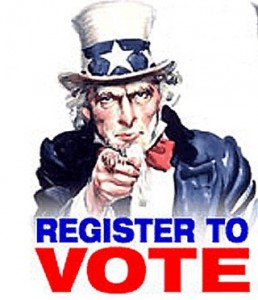 New Leaders Council (@NLC_RhodeIsland) and the Rhode Island Secretary of State's Office have teamed up to host a voter registration drive and give out voter IDs.  
If you need an ID to vote or if you need to register to vote, we'll be in Burnside Park, Kennedy Plaza, in Providence on Wednesday from 3 to 7 p.m.  Be sure to register before Oct. 6 to be eligible to vote in the 2012 presidential elections!  Make your voice heard!
If you need a voter ID, please bring one of the following: student ID, employee ID, credit or debit card, military ID, public housing ID, health club ID, health insurance plan ID.
The New Leaders Council recruits young men and women from outside traditional power structures and works to train and support them with the skills necessary to be civic leaders in their communities and workplaces.  The NLC institute provides fellows with leadership trainings in business, media and communications, campaign management, fundraising, community organizing, and political strategy.  These fellows then serve as a network of communication and support as they move into their careers throughout the country.  To learn more or to apply to be a 2013 fellow with the NLC RI Chapter, please visit www.newleaderscouncil.org