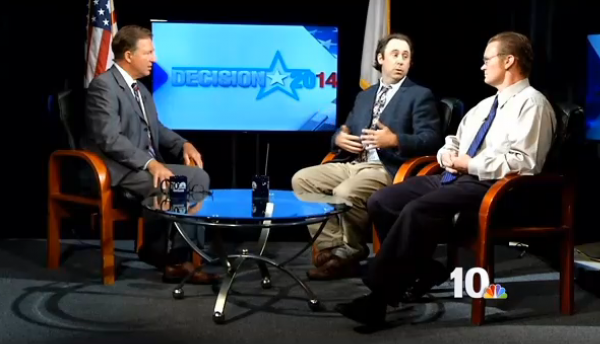 Three-way races seem to dominate gubernatorial elections in Rhode Island.
Current Governor Linc Chafee won a three-way race in 2010 with just 36 percent of the vote – almost twice as many people voted against him as for him. In the Democratic primary this year, Gina Raimondo won 42 percent of the vote while 58 percent of voters opted for someone else. In this year's general election, Republicans fear Bob Healey will peal votes away from Allan Fung, making it even harder for him to compete against Raimondo.
So on NBC10 Wingmen this week, Justin Katz, Bill Rappleye and I debated the merits of instant run-off voting – an electoral system in which voters can prioritize their choices in a field of more than two candidates. Watch our conversation about IRV and then lean even more about it here.