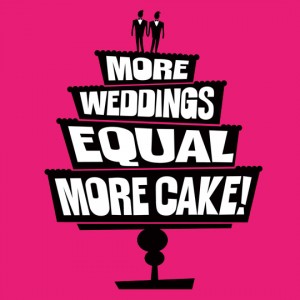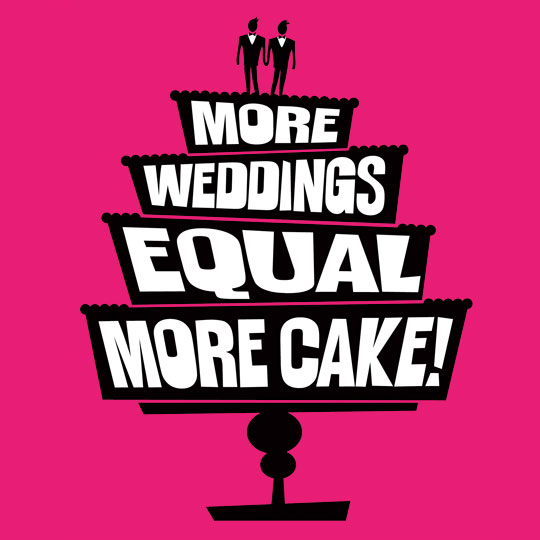 Since the state of Massachusetts approved same-sex marriage in 2004 a number of university research institutes and academic departments have evaluated the economic impact of marriage equality.
A study of the first 5 years of the Massachusetts experience showed that the state attracted increasing numbers of young, highly educated same-sex professional couples, called a "creative class" by some economists.  Economic development experts argue that state policies promoting tolerance and equality attract highly mobile gay and straight creative class members whose creative energy powers economic growth.  The fact that 73% of 18 to 29 year olds support legal recognition of same-sex marriage suggests that younger educated individuals will also find states with marriage equality laws attractive places in which to live and work.
A recent illustration of this workforce dynamic took place in Washington state when Starbucks, Microsoft and Amazon spoke up for the successful 2012 same-sex marriage initiative.  These forward-looking companies see support for marriage equality as a winning strategy.  Microsoft's general counsel, Brad Smith, explained its backing in part by noting "an unprecedented national and global competition for top talent," and that his company did not want to lose potential recruits to states with fairer laws.
Marriage equality in Massachusetts produced a $111 million boost to the economy.  Many businesses shared in the $111 million, but those associated with the more than 12,000 same-sex weddings and tourism experienced a wedding windfall (think of florists, caterers, bakers, photographers, hotels, restaurants, etc.).  Gay couples spent an average of $7,400 on weddings (4% spent more than $30,000) and averaged 16 out-of-state guests whose spending contributed to state revenues through purchases and hotel occupancy taxes and sales taxes.
Similar studies carried out on other states by economists at the University of Massachusetts and UCLA have estimated that extending marriage to same-sex couples will generate the following over a three-year period: Vermont will boost its economy by over $30.6 million; Washington state is likely to generate $88 million, and Maryland between $40 and $68 million.
The same economists project that Rhode Island stands to generate at least $1.2 million over three years if the state allows gay and lesbian couples to marry. The study also estimates that R.I. same-sex weddings would generate $400,000 in new sales dollars and that married couples would pay an estimated $786,000 in new income taxes over the same period.
Noted economist, M. Lee Badgett, director of the U Mass Center for Public Policy and Administration and study co-author said, "Allowing gay couples to marry won't end the recession, but their spending still helps in tough times for businesses."
Albert Lott is a social psychologist and Emeritus Professor at the University of Rhode Island. For 17 years part of his teaching and research involved the study of gay and lesbian issues.  Much of this work centered on marriage equality for same-sex couples, which he continues to study and advocate.
This series comes from a letter he wrote to Gov. Linc Chafee. Read Part 1 here.