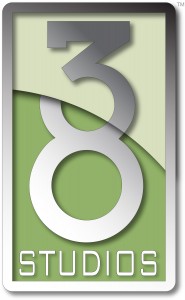 The release of the 38 Studios documents by Superior Court Judge Michael Silverstein have turned out to be a cache of revelations, flipping upside down the timeline of events and showing a level of involvement by various parties not previously considered. From the mundane (Lincoln Chafee, at the time of his deposition still Governor, refers to then-Treasurer Raimondo as 'Ms. Wall Street') to the massive (Michael Corso, William Murphy, and Gordon Fox were all invited to the famous fundraiser where then-Governor Donald Carcieri and Curt Schilling began discussions about moving the video game firm), this is going to be a story that rocks Rhode Island politics for a long time. As we sort through the material, RIFuture will continue to update you with our findings.
Q. And would you consider it to have been, and if you can't answer this question, it's not the greatest question, but would you consider it to have been, the crisis, to be on the same level as the DEPCO crisis?
A. Well, I don't know if you can make the comparison because DEPCO had to do with the Rhode Island banks, where the closing of the institutions by Governor Sundlun affected many people individually. This crisis was people were out of work, which would impact a family directly. So I mean, you know, at different periods of time, it seems like every 10 years, you know, there's a problem.
Q. Sure. If you were to compare the problem, let's call it, of 38 Studios, with the, what we know now is a bad $75 million loan, if you were to compare that to in terms of negative effect to the State of Rhode Island as compared to the DEPCO crisis, are they in any way comparable? –Deposition of former Speaker William Murphy
Former Speaker Murphy's deposition is a case study of a witness hedging his bets. Almost every single answer is couched in a variation of the qualifier 'to the best of my knowledge'. It is clear in reading his testimony that he is playing a careful game and wants to be certain that he does not create an opening for any future litigation. To illustrate this point, one must only look to page 7, when asked about the date of his last day as Speaker, he replies "To the best of my knowledge, February 11, 2010"!
He also is careful in how he is answering questions about Gordon Fox, who was his client on August 24, 2014, the date of his deposition. A great deal of information about Fox is claimed privileged under the attorney-client relationship and a good deal more by his qualifying statements. His testimony about the infamous March 6, 2010 fundraiser is revealing in its lack of disclosure, never mentioning Fox or Corso.
-Were you present at that party?
-At the World War II fundraiser for the Band of Brothers, yes, I did go to Mr. Schilling's house with my wife.
-And did you see Mr. Schilling that day?
-I did.
-And did you speak with Mr. Schilling that day?
-Hi, how are you, thanks for inviting us.
-Did you have any conversation with him about 38 Studios that day?
-No.
-Did you see the Governor at that gathering?
-Yes, I did.
-Did you speak with the Governor at that gathering?
-Yes.
-Did your conversation include any discussions about 38 Studios?
-No.
-Were you present when the Governor had any conversations with Mr. Schilling at that gathering?
-To the best of my knowledge, no, other than seeing the Governor there.
-Do you have any knowledge of whether Mr. Schilling and Governor Carcieri spoke about 38 Studios at that gathering?
-I do not.
Murphy also does not mention Nicholas Mattiello, his protege and friend, who is now Speaker of the House.
The deposition includes two points that are worth noting. First, Murphy was asked by Schilling to introduce him to the Massachusetts Speaker:
-I did arrange a, if you want to call it a meet and greet or an introduction with Curt Shilling with the Massachusetts Speaker at the time.
-And who approached you to arrange that?
-To the best of my recollection that would have been Thomas Zaccagnino and maybe Mr. Schilling.
-And why couldn't Curt Shilling in that he has a very strong reputation in Boston as a pitcher involved in the first World Series with the bloody sock, et cetera, why couldn't he make his own introduction? Why did he need to come to you?
-That's a better question for Mr. Schilling.
Then comes talk of Murphy's tour of the Massachusetts 38 Studios offices. This moment is key. For years, it was thought that the first time someone who worked with 38 Studios met with a Rhode Island official was the March fundraiser, but this summer it was a big news disclosure to learn Murphy had been to the offices prior to that date.
I was asked at some point if I wanted to, you know, come and tour the facility. And I have to say back in the fall of 2009, I've been a Red Sox fan all my life. Mr. Schilling was a Red Sox nation hero. And the opportunity to see a mill development that was, you know, put back on the tax rolls, like we had historic credits here in Rhode Island where mills were put back on, created apartments, businesses, et cetera, I thought it would be a good thing to see, and at one point in the fall of 2009 I took a tour of 38 Studios.