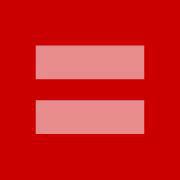 Dateline: June, 2023.
Governor Frank Ferri is headlining a small event at the State House celebrating the 10th anniversary of the SCOTUS decision striking down DOMA and California's bad on gay marriage. Gov. Ferri gives a brief statement commemorating the occassion, and the handful of activists who fought so hard for equality here a decade ago offer him some subdued applause, and then everyone moves on to more pressing matters of the day.
A cub reporter for Cumulus RI (which ceased being known as WPRO shortly after Ron St. Pierre was let go) asks a veteran Providence Journal reporter what the governor is going on about. "Gay marriage," Kathy Gregg growls at the newbie.
What about it, thought the recent graduate of the University in Rhode Island? The 22-year-old vaguely remembers when the 501c4 group the Coalition of Payday Loan Sharks for Bibilical Dogma tried to make it an issue when Ferri first ran for governor … but John DePetro was the only member of the media to even mention it, and his show had long ago been pushed back to the 1 to 4 am slot.
The vendor who sells pizza at the State House notices the bewilderment in the Smith Hill rookie, and decides to confer some wisdom on the cub reporter.
"Hey kid," he beckons. "I know no one cares anymore if people of the same gender fall in love and want to marry each other, but time was this was a big deal in this building. Unfortunately, we didn't realize it wasn't a big deal to anyone outside of this building other than a couple crazies who kept confusing their Bible with our Constitution."
"What do you mean 'we,'" inquires the cub reporter.
"I used to be a legislator here," the pizza man proudly exclaims. "When my constituents voted me out of office, the Christian Caucus helped me get the exclusive contract to sell slices here on Smith Hill."
"There used to be a Christian caucus!?!," said the cub reporter, completely surprised that such a coalition could ever exist in modern American government. The reporter, born in 2001, had heard such rumors that politicians used to read from the Bible and that women couldn't vote and even there were separate bathroom facilities for people whose ancestors were from different continents, but she had figured that had all happened during the dark ages of America.
"Sure," said the pizza man. "And we were real powerful, too. We all got quickly voted out of office in 2014, but Monsignor Camenker made sure we all got good jobs in government."
He gestures towards the Catholic Church's well-known State House lobbyist/nun/lawyer.
"Take, for example, Sister Teresa," the pizza man tells the cub reporter. "She never got to be a judge like she always wanted, and she didn't get to take any credit for Newport's booming wedding economy, but she'll always have a place inside the State House sticking up for the church."
A Glimpse Into The Future For Marriage Equality

,