Drug overdose is the leading cause of accidental death in Rhode island, far outstripping auto accidents. To help alleviate this plague Jonathan Goyer trained AIDS Project RI staff on the use of Narcan, which is used to reverse the overdose effects of heroin and opioids.
Goyer is the executive director of Project Weber, a non-profit that works with male sex workers on health issues. He has used opioids himself, and overdosed in 2013. Narcan saved his life. Since then Goyer "has experienced long-term sobriety," and works as a recovery specialist.
In the videos below Goyer describes the symptoms of opioid overdose, tells the story of his own battles with addiction, and describes how to administer Narcan to save a life.
If you encounter someone experiencing an overdose, said Goyer, "First, call 911."
Narcan is available at any pharmacy. Most insurance plans cover Narcan with a low co-pay. Narcan is not a controlled substance, and has no effect on anyone not overdosing. Narcan is available as a third-party prescription, because no one ever administers Narcan to themselves. Narcan is for helping non-responsive people in the throes of an overdose.
If you have family or friends who are at risk, or work regularly with people who are at risk for heroin overdose, consider getting trained in the use of Narcan.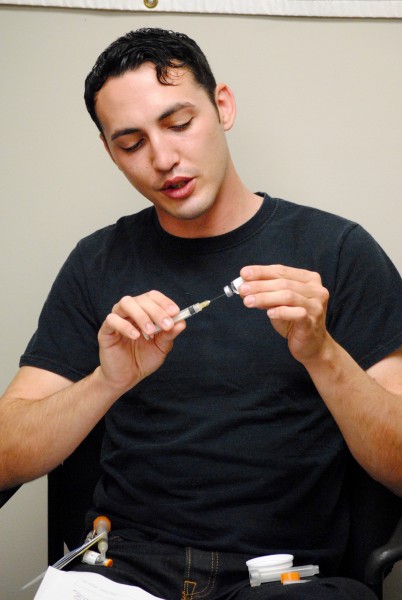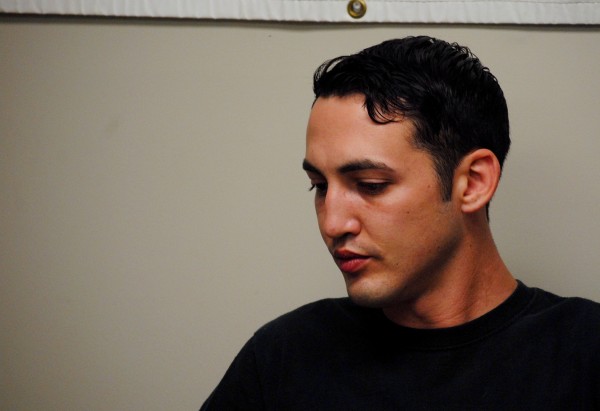 A lesson in the use of Narcan

,