On Monday, November 19th Sojourner House, a local domestic violence agency, will be releasing The Real Robots of Robot High, a video game aimed at teaching middle school students about healthy relationships.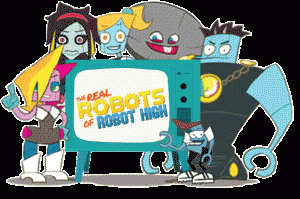 Joining Sojourner House supporters and students from Highlander Charter School will be Senator Sheldon Whitehouse and Providence Mayor Angel Taveras.
The video game is the result of Start Strong Rhode Island, a grant Sojourner House received in 2008 from the Robert Wood Johnson Foundation to create new ways to prevent teen dating violence and abuse. Sojourner House was one of only eleven programs in the country chosen for the new initiative focusing on preventing intimate partner violence.
Sojourner House believes that this fresh approach to teaching violence prevention, which uses cutting-edge technology to engage youth where they increasingly spend their free time: on the Internet will reduce interpersonal violence among Rhode Island middle and high school students.
Visit The Real Robots of Robot High to learn more about the video game and this program.