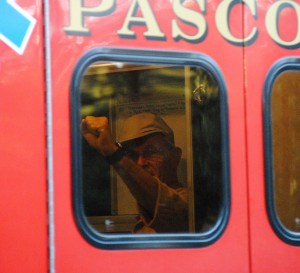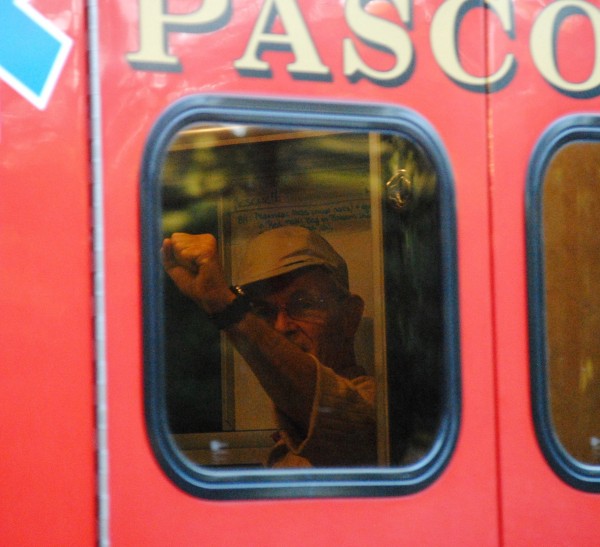 Police arrested two environmental activists arrested this morning who were protesting a methane gas pipeline project in Burrillville, Rhode Island, by chaining themselves to a gate at the project site.
Peter Nightingale, a University of Rhode Island physics professor and occasional RI Future contributor, and Curt Nordgaard, a pediatrician from Massachusetts, were both arrested according to Fighting Against Natural Gas, of FANG, the grassroots group of activists who have been calling attention to the Algonquin pipeline project that would cut through northern Rhode Island.
"I'm taking action today because as a parent and a being pediatrician compels me to use any and all nonviolent means to stop this project," said Nordgaard in a prepared statement.
Journalist Steve Ahlquist was on the scene and recorded the direct action and subsequent arrests:
This is the latest in increasingly disruptive tactics by FANG to raise awareness of the negative environmental impacts associated with continued investments in fossil fuels like methane gas, which is often captured through fracking. A tree sitter was removed from a stand by police in July and Nightingale was arrested in December for refusing to leave Senator Sheldon Whitehouse's office because the climate change champion would not speak against the pipeline project. FANG has also held more traditional protest events.
"We will keep taking action until these projects are stopped" Nightingale said in a statement.
Activists arrested in Burrillville for protesting gas expansion project

,