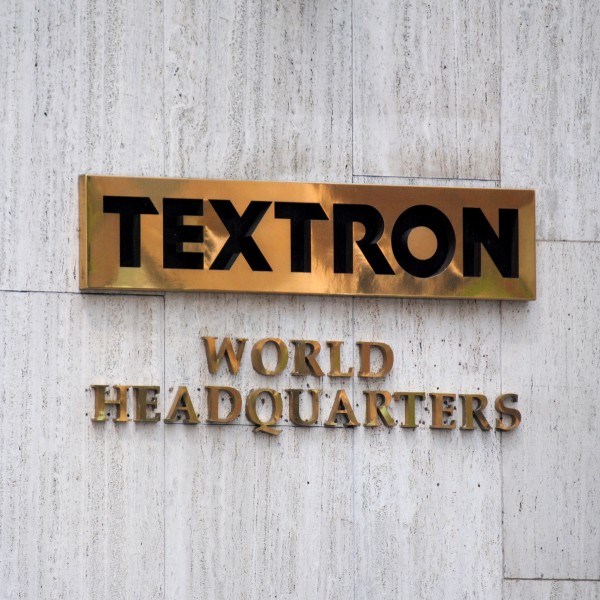 Amnesty International is the latest humanitarian organization to call out Textron for providing cluster bombs to Saudi Arabia. A new report from AI says cluster bomb evidence found in Yemen was "manufactured by Textron Defense Systems," a Massachusetts subsidiary of the Rhode Island-based conglomerate.
"The presence of dud skeet submunitions in Yemen which have failed to deploy, detonate or self-destruct contradicts claims by the US Security Defense Cooperation Agency that these munitions do not result in more than 1% unexploded ordnance 'across the range of intended operational environments.' The US government prohibits the sale or transfer of cluster munitions with greater than a 1% fail rate. The US appears to be failing to meet even this standard," says the report.
The global human rights group has authored previous reports on Saudi Arabia's use of cluster bombs in Yemen, but this is the first one to specify Textron as the American manufacturer. The report says evidence of cluster bombs manufactured in Brazil and England were also found. A BBC report says the British cluster bombs were manufactured in the 1970s.
Only the United States is mentioned as recently supplying Saudi Arabia with cluster bombs. "A US Department of Defense contract worth $641 million for the manufacture of 1,300 CBU-105 sensor fused weapons for Saudi Arabia was agreed in August 2013," it says.
The report documents "16 new civilian casualties, including nine children, documented in aftermath of Saudi Arabia-led coalition's cluster bomb use."
Amnesty International joins Human Rights Watch and the Cluster Munition Coalition in targeting Textron for supplying Saudi Arabia with cluster bombs that are being used in civilian-populated areas of Yemen. Headquartered in Providence, Textron employs about 300 people in Rhode Island and has more than 34,000 employees across the globe.
Meanwhile, Providence peace activists, led by the FANG Collective and the American Friends Service Committee, are holding their second weekly protest of Textron's world headquarters at 40 Westminster St. in Providence Wednesday at 4pm.
According to a Facebook event:
This week, the FANG Collective will be targeting Textron investors who are just as guilty as Textron for maiming and killing civilians with cluster bombs. People who invest in Textron have "put their money where their mouth is" and are saying: It's okay to sentence civilians to death or to injuries that will plague them for the rest of their lives, and to subject the parents, children, siblings, neighbors and friends of such victims to a lifetime of psychological suffering and misery.

If you are unable to physically attend this weeks demonstration, you can still participate. Print out one of signs provided targeting Textron's top 5 institutional investors (T. Rowe Price, Vanguard, Invesco, State Street Corp, and FMR LLC) and take a photo of yourself holding the sign and post your photo to this event page. We will add your photos to the album of photos for this week's demonstration at Textron World Headquarters and will use them to tweet one photo per day at Textron and Textron investors (for however many days as we receive photos; the more we receive the longer we can maintain this particular twitter mini-campaign.)
RI Future contributor Andrew Stewart wrote about a different kind of action against Vanguard last week.
Read RI Future's full coverage of Textron's cluster bombs here:
Amnesty International targets Textron, locals target Textron investors

,