For years, Gina Raimondo has engineered a deceptive image for herself as a working-class Rhode Islander who broke out of the blue collar and got lucky while staying loyal to her proletarian roots. In one of her campaign ads, she goes for the heart by wandering around the factory her retired father worked at, pulling the heartstrings as if this were Frank Capra's dream production. All she needed to make it complete was having one of the kids chime in at the end something about how teacher says every time you hear a bell ring an angel gets its wings.
What a farce.
This sham image has been one element in one of the biggest heists in Rhode Island history, a scheme that every tax payer is financing while she potentially profits! Without this Capra-esque smoke and mirrors charade, Raimondo would not just have lower public appeal, she would not be able to function as what she really is, a confidence artist for Wall Street.
Ted Siedle, the forensic auditor who has just completed the crowdfunding of a third investigation that will look into the real estate portfolio of the pension fund, was kind enough to share his thoughts on his investigations, including the lack of action by Seth Magaziner to address these problems.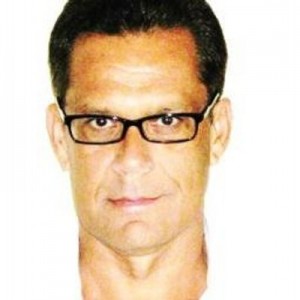 How did this happen?
There were some pensions in America after the 2008 economic crash made vulnerable by the collapse of Bear Stearns, Lehman Brothers, and the other firms that Raimondo had ties to. So what she did as Treasurer was use the very real instance of pension instability in other states to claim the Rhode Island pension fund was in deep trouble. Of course, considering that the public sector is one of the largest employers in Rhode Island and thousands upon thousands of people per week are paying into the pension when they accept a paycheck, no one thought to ask how that logic is supposed to work. In any event, Raimondo used some fancy Wall Street lingo to make things seem dire while confusing union leaders who never were in the advanced graduate school math classes she was. And, since she was the Treasurer, she was supposed to be looking out for the best interests of the pension and was smart enough to understand what she said were the sophisticated elements of the public pension fund.
Or so we all thought, especially since Gina is such a working class hero.
But Siedle says it was not so. He writes in his first audit: [F]or the chief fiduciary to a pension to agree to permit investment managers to not provide material information [upon request from the public] regarding investment strategies and portfolio holdings related to ERSRI assets they have been entrusted with constitutes a complete abrogation of the duty to safeguard pension assets… [I]f the managers are truly unwilling to submit to public scrutiny, i.e., comply with applicable public disclosure laws, they should not be entrusted with the management of public assets. [Emphasis added] In another article, he writes in italicized bold letter the following:
Public pension funds aren't sophisticated.
The real robbery is not the initial hit that the pension fund took when it was "reformed", as the Treasurer told us. Instead, it is a weekly sum total of exorbitant and uncalled for service fees, significantly higher than industry standards, that prevents the pension from rebounding in a timely fashion. Every day that a teacher, firefighter, policeman, or other public sector employee who pays into the pension fund gets their check, they see a deduction made for the pension on the pay stub.
And every deduction should be read as a literal sweetheart card sent directly to Wall Street, sealed with a kiss by Gina Raimondo. To add insult to injury, the potential returns from Raimondo's not-so-blind trust that she got the state to invest the pension into under not-totally-honest pretenses is contributing regularly to her personal wealth. Siedle writes "a significant portion of the [then-]Treasurer's wealth and income relates to shares she owns in two illiquid, opaque venture capital partnerships she formerly managed at Point Judith Capital—one of which she convinced the state to invest in on different, less favorable terms."
This has resulted in the cost of living adjustment (COLA) payments for retirees to be stopped by the Rhode Island Retirement Security Act of 2011 while Wall Street is boasting about a recovery that is funded by public money! The 2011 law said that the COLAs would return after the pension returns to 80% viability. But with all these fees, the only person being given an adjustment here may be Gina Raimondo!
And since it is obvious the Magaziner is not doing anything about this, nor the Attorney General, the operative question then becomes who else is in on the scheme? How many Democratic and Republican Party members who boast about this heist as Theresa Paiva Weed did in a recent story by Steve Ahlquist are actually collecting checks from the firms profiting off the pension? Is it just ironic that the recent Brookings Institute report on Rhode Island names as potential key success industries economic sectors known to be financed by firms like Point Judith Capital and the Tudor Investment Corporation that turned Raimondo's firm from a bit player into a respectable enough outfit to make a bid for the pension?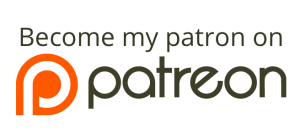 An interview with Ted Siedle about the myth of Gina Raimondo, working class hero

,