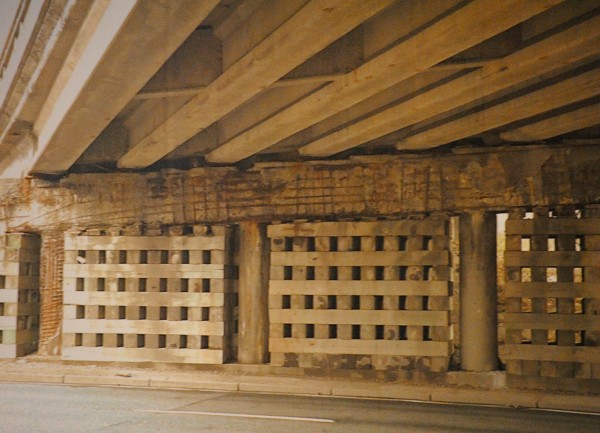 Republican Representatives Patricia Morgan and Dan Reilly have been making a major push to stop the truck tolls in the RhodeWorks proposal.  With great vigor, they have branded their efforts as anti-toll, specifically making the argument that the truck tolls are a step on the way to car tolls.  Yet despite their stated opposition to tolls, Morgan and Reilly have signed onto a bill that would drastically expand tolls in Rhode Island.
The bill, which is sponsored by conservative Democrat Jared Nunes, creates a special board with the power to privatize any transportation project, allowing private corporations to levy unrestricted tolls on Rhode Island road users.  Under the proposal, private corporations could approach the privatization board, and the board could approve privatization with tolls without any required legislative approval.  (The bill does provide for entirely optional legislative review.)  The language in the legislation is extremely broad, allowing a wide array of potential tolling schemes, including tolls on passenger cars.
As part of the Republican Policy Group's campaign against RhodeWorks, Morgan and Reilly supported an alternate proposal without tolls.  Controversially, their plan did not specify where all the money would come from.  At the heart of their proposal was redirecting DMV revenue, money that has already been spoken for in the state budget.  (This redirecting revenue tactic is not unique to the GOP.  During her campaign, Gina Raimondo proposed paying for school construction by redirecting sales tax revenue that was already being used in the budget.)  Despite this, the Republican Policy Group's anti-toll plan became a major initiative of Morgan, Reilly, and other Republican representatives.
Privatizing roads and bridges to let private corporations charge tolls is a popular policy idea among Republicans across the country.  In Indiana, for instance, Republican Governor Mitch Daniels successfully championed a plan to sell off the right to toll Interstate 90 to a foreign corporation, saying, "You're either for this bill, or you're against our future."  (Later, the plan went bankrupt.)
'Anti-toll' Republicans sign onto huge pro-toll bill

,