Browse:
Home
/
Jessica Stensrud
Jessica Stensrud
Jessica Stensrud is the co-coordinator of the Healthy Workplace Bill for RI, working with the Workplace Bullying Institute founded by Doctors Gary and Ruth Namie. www.WorkplaceBullying.org
By Jessica Stensrud on March 8, 2017
"After the Town Hall Ward was shuttled out of the meeting by police, arrested and had words put in her mouth (she did not ask to be arrested). Ward's breast was grabbed and she was described as 'unruly.'"
Posted in Civil Rights, Congress, Criminal Justice, East Providence, Featured, Rhode Island, Video, Women | Tagged East Providence High School, Elizabeth Ward | Leave a response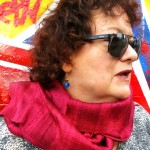 By Jessica Stensrud on October 26, 2016
There are laws against sexual harassment and harassment of employees having protected status but workplace bullying can happen to anyone of any age, either gender, sexual orientation, race and or religious preference. There is currently no protection, workplace policy or legal recourse for anyone suffering this type of abuse.
Posted in Activism, Civil Rights, Featured, Health Care, State House | Tagged Andrew Winters, frank ciccone | 4 Responses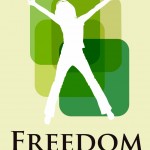 By Jessica Stensrud on May 9, 2016
I wish there were no need to convince anyone that we should all have the chance to work in Healthy Workplaces. It sounds like a no brainer. Of course there should be healthy workplaces. Why do I think there is a need to talk about having them? Don't we already have them?
Posted in Civil Rights, Featured, Health Care, Labor, State House | 1 Response