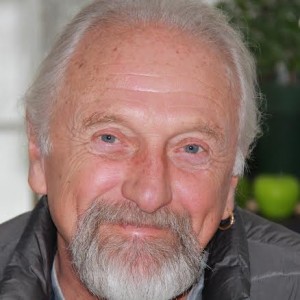 "Midnight Tonight: Students Protest LGBT Campus Safety at University of Rhode Island." This was the headline on a Campus Pride blog of September 22, 2010, announcing a round-the-clock occupation of the URI library "to ensure the safety and inclusion of lesbian, gay, bisexual, and transgender (LGBT) students, faculty and staff."
When the dust had settled in early 2011, students awarded their adviser, Andrew Winters, a "Certificate of Service and Admirable Citizenship," honoring him as their advocate.
Within weeks, Andrew, at the time assistant to the VP for student affairs, received a blistering letter of reprimand. It consisted of unsubstantiated accusations and personal insults, and ended with a demand for his silence and the following threat: "If you do not comply with the above expectations […] you will face disciplinary procedure up to and including termination."
Several weeks later, Andrew went on administrative leave; in June he succumbed to the pressure and left. Ever since, university officials have refused to comment other than stating to the press that he "retired," and that: "Everyone was in agreement around the terms. He was not forced to retire."
In fact, Andrew was bullied and coerced into a separation agreement that he signed under duress. Since then, also Joe Santiago, his former assistant, was "let go" from his position at the University without written notice or explanation.
Much of this, and another University of Rhode Island case of bullying has been on the news lately. See the Hummel Reports:
Also see this report in Unfiltered Lens, a student newspaper.
After what university administrators spun as retirement, Andrew has spent most of his time trying to correct these systemic problems with their countless victims of which he is one.
In spite of increasing awareness of the need for corrective action, elected officials and the Board of Education have, as is their pattern, neglected their responsibility. In Andrew's case, inaction has been justified by: "He should take his case to court and have the separation agreement reversed." But "liberty and justice for all" too often is an illusion for those who cannot act without the terror of losing their physical, emotional and economic health.
The root cause of the systemic failure at the University is that over the last 50 years state funding has dropped from 60% in the 1960s to a current low of less than 10%. As a consequence, university administrators have become public relations representatives whose main concern is financial rather than academic strength.
In the resulting environment of a privatized, bottom-line driven institution advocates for victims of bigotry, discrimination or sexual assault will be shot as messengers who threaten the "product brand."
Silence and coverup also affect the public as this corporatized environment allows officials to enter into separation agreements with clauses such as this:
The University will not contest or object to Mr. Winters' eligibility to collect and receive unemployment benefits or compensation.
As mentioned, Andrew Winters was coerced into this agreement. He would not have been entitled to unemployment compensation, had he retired voluntarily, as the University claims. He lost his job, and was qualified to collect, after he informed Department of Labor officials of the circumstances of his departure.
What excuse does the University have for doling out unemployment benefits and compensation via a ploy that cannot see light of day"
The regular citizen recognizes this for what it is: a conspiracy to defraud the People of Rhode Island. As in the case of 38 Studios, complicit officials leave it to the public to foot the bill for their shady deals.
The Rhode Island Legislature may have begun to address this misappropriation in the submission of House Resolution 2014 H 7669 "Creating a special legislative commission to investigate issues of fairness in the hiring and retention of certain faculty members and employees of the University of Rhode Island."
Surely it is long past time to restore ethics and transparency to higher education and to public institutions in Rhode Island, and long past time to correct the injustice done to Andrew Winters, Joe Santiago and the People of Rhode Island.
We, the People, shall not rest until we have eradicated misappropriation, bullying, and suppression. We shall not rest until we have established a system of collaboration, transparency and justice for all.
Andrew Winters and institutional bullying at URI

,