Two large banners were dropped from the fourth floor of the Rhode Island Department of Administration Building outside the offices of the Rhode Island Office of Energy Resources (OER), to protest Commissioner Marion Gold's support of the fracked-gas and diesel fuel power plant planned for Burrillville by Invenergy.
One banner read, "All That Glitters is Not Gold" and another "No New Power Plant".  The group began a sit-in at OER office, demanding that Dr. Gold revoke her support of the power plant project and pledge to meet with Burrillville residents.
"For five months we have been trying to schedule a meeting with Dr. Gold to no avail. Enough is enough." said Kathy Martley a Burrillville resident who participated in the sit-in and one of the founders of BASE (Burrillville Against Spectra Expansion).  "We need our State's energy leaders to stop supporting fossil fuel projects".
After being ordered by the Capitol Police to roll up and remove the banners, Dr. Gold emerged from her offices, initially saying that she did not have time to meet with the small group because the Federal Energy Secretary Moniz, in town to deliver a lecture at Brown University.
Gold then reconsidered and offered the group ten minutes, which turned into 15. Kathy Martley and others explained their objections to the plant. Nick Katkevich, of FANG, (Fighting Against Natural Gas) asked Gold to reconsider her support for the plant. Gold indicated that she is waiting "for the process to play out" before making a decision about the plant, but Katkevich countered that in the past she has supported the plant.
Gold also wouldn't say she supported the plant, adopting a curiously neutral position, given her past support.
"The power plant is bad for Burrillville, bad for Rhode Island and will impact the most vulnerable communities around the world by contributing to global climate change. We are asking Dr. Gold to do the right thing and revoke her support of this project," said Sally Mendzela of North Providence in  a statement.
In a statement the group added, "According to the region's utility regulators, this power plant is not necessary to meet demand. Rhode Islanders should be weary of Invenergy's false claims. They are not concerned about what's best for Rhode Island, only what's best for their own profits."
You can watch the meeting with Marion Gold in the video below.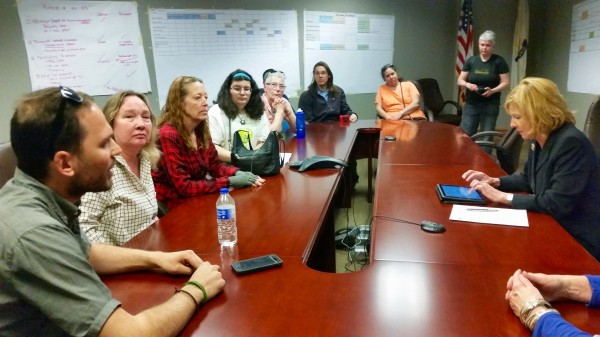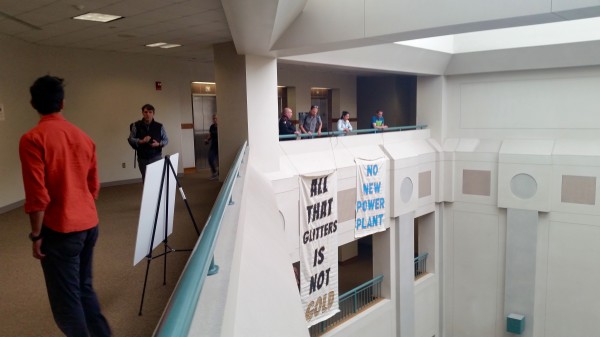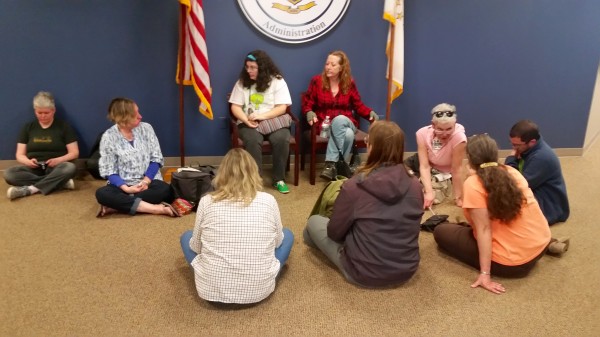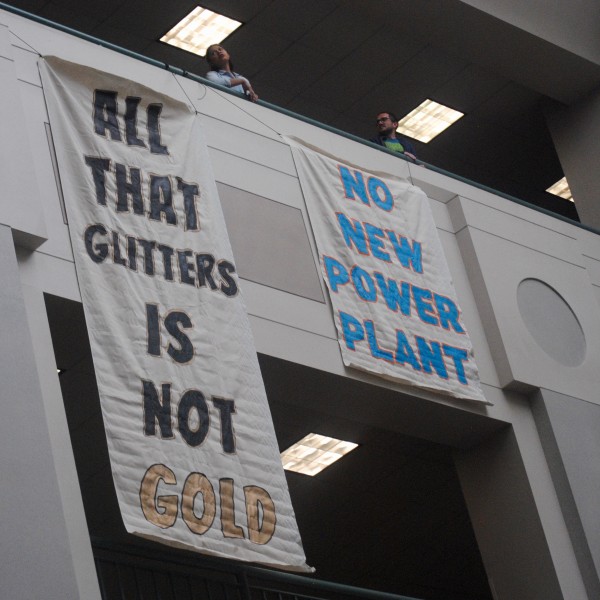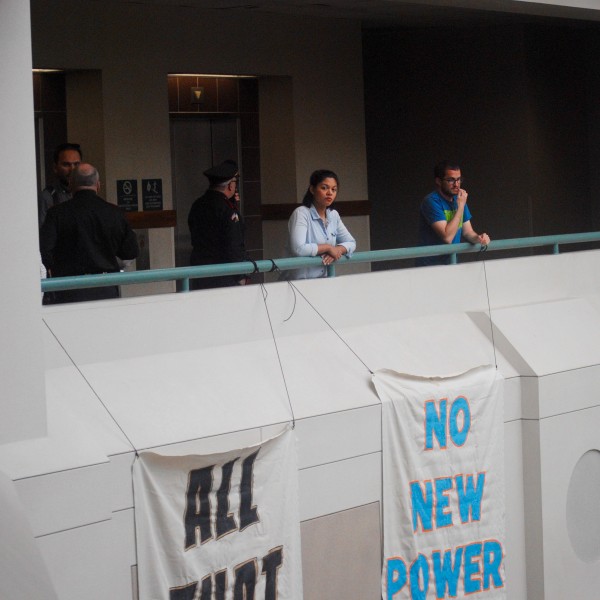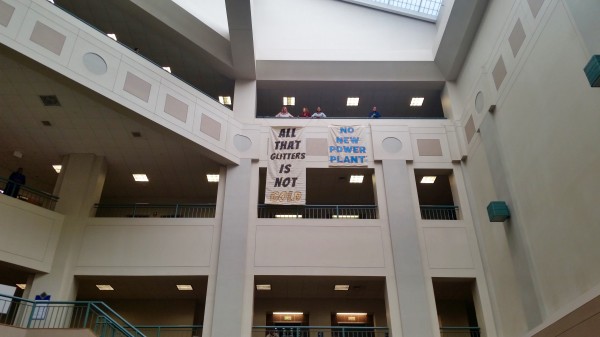 Banners dropped at RI Office of Energy Resources opposing power plant

,