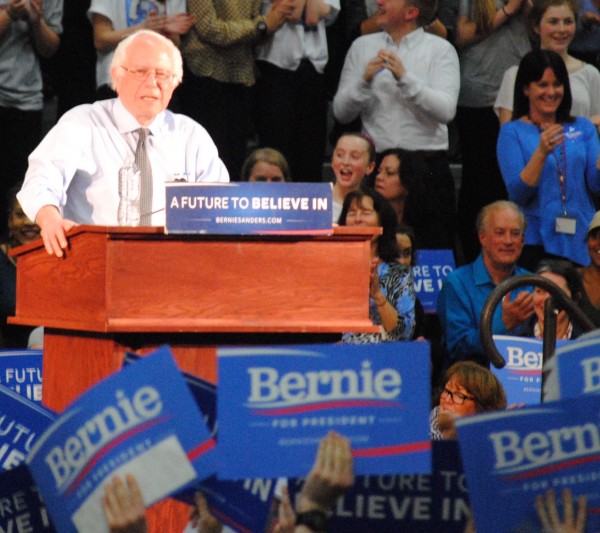 Last night, after an organizing meeting for Bernie in South Kingstown, a close friend and I had a long discussion about Bernie Sanders and where he stands right now in the Democratic primary race. We agreed that despite the campaign's energy and Bernie's lead in the national polls, the voting public at large is not convinced that Sanders can win. Despite New Hampshire, turnout has remained low. Why? Well, we had a number of theories, and nearly all of them have to do with the corporate media's portrayal of the Bernie campaign.
First, as soon as Bernie won in a landslide in New Hampshire, the media began spinning his win as a loss because Clinton had the superdelegates on her side, which is irrelevant this early in the race. Clinton had the superdelegates early in 2008, but as the nomination process dragged on, Obama gradually got their votes. Bernie can do the same, but the average voter, especially the undecided voter who relies on corporate media for information, doesn't see it that way.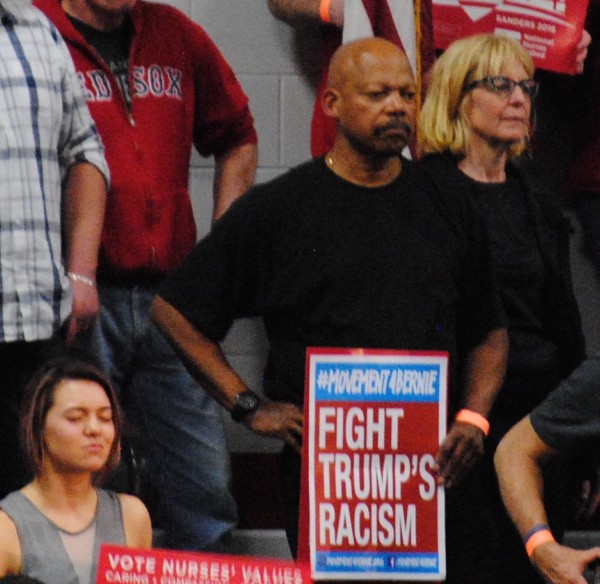 Second, when Trump began his rise to power, which was fueled by his overexposure in the media, Democrats became even more scared of the possibility of a Trump presidency. In their minds, Hillary is the "electable" candidate. Those Democrats seem to rally to her out of fear of Trump despite the polls that prove that Bernie is the Democrats' best chance to defeat Trump.
Third, when Bernie took a beating in South Carolina, the media began to dismiss his candidacy. After a Super Tuesday full of conservative states that voted for Clinton (states that will not be won by a Democrat in a general election), the New York Times declared that Democrats now turn to Hillary after "flirting" with Bernie. Headlines like that declared the race to be over when, frankly, it's just getting started.
Fourth, when Clinton took the majority of states and delegates on Super Tuesday, media coverage of the Sanders campaign quickly diminished as Trump took the main stage. Networks like MSNBC that decry Trump's rise to power only fan the flames by giving him so much airtime. Hillary isn't even covered as much as the GOP circus with Trump as the self-appointed ringleader. Political theater, however depraved and insubstantial, is king to ratings and profit.
For a Bernie volunteer and supporter like me, I can see through the media's window dressing and their rosy portrayal of Clinton, and I can see through the media's overexposure of Trump, but to the average voter who relies on TV network news for information on the candidates, that window dressing and overexposure is reality.
So, where does Bernie go from here, and how can he get momentum back on his side?
Strangely enough, Fox News may have given Bernie the chance to do just that. On Monday night, in a national primetime slot, Bernie Sanders will appear alongside Hillary Clinton in the Democratic town hall debate in Detroit. If he uses this hour of network airtime to rebuild his narrative and rewrite his message to appeal to more voters, he may have a good shot at winning Michigan and many other states to follow. He needs to immediately distinguish himself from the name-brand of Clinton and fiercely argue why he, with his clean history and his advantage in national polls, is the true front-runner that can take down Trump.
If he can do that on Monday night on national television, he'll reignite the Bernie-mentum.