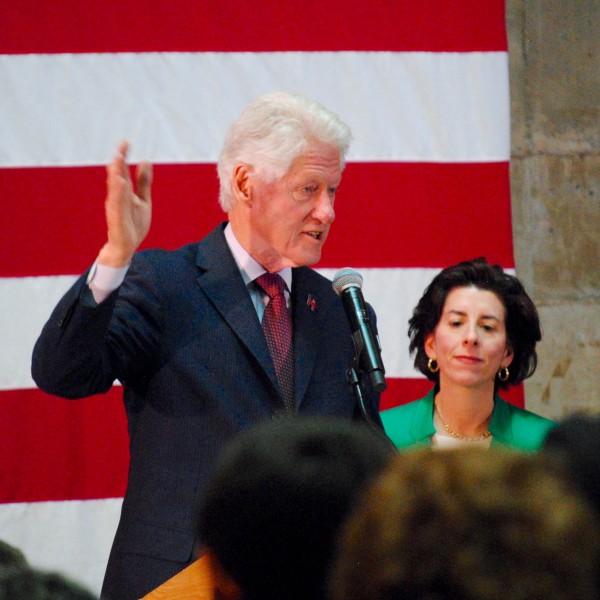 "You've been good to us, Rhode Island," said former President Bill Clinton campaigning for his spouse at CCRI today. "You don't owe us anything."
They may not get anything from Rhode Island either, as Hillary Clinton is embroiled in an unexpected upstart challenge from Bernie Sanders both here in the Ocean State – which has a rare opportunity to cast meaningful votes in a presidential primary because of Sanders' surge – and in the remaining 20 some states to vote in the Democratic presidential primary election on April 26.
When Governor Gina Raimondo introduced Clinton, she said, "I was just talking with President Clinton and he said we have to crank it up here in Rhode Island." Clinton and Sanders have split the only two polls done on their race with a tie breaker expected to come soon.
"I believe America would work a lot better if it worked liked a community college," said Clinton, speaking from the cafeteria of the Community College of Rhode Island, because they are diverse, affordable and enlightening.
Later in his address, he said he doesn't think America can afford to make public college free for all, a central plank of the Sanders campaign. Instead, he said student loans should be more affordable and flexible. "A college loan is the only loan that can't be refinanced in America," Clinton said.
It wasn't the only time Clinton took a stab at Sanders' platform.
Mostly Clinton offered pretty progressive-sounding policy tips. Being anti-immigrant, he said, is "morally wrong and economically dumb." On the drug overdose epidemic, he said, "You can't treat it like a crime problem, you have to treat it like a public health problem."
He said he believes America is on the cusp of a big economic boom, and that his wife is the best candidate to usher in that boom. He even had an idea for how to put Americans back to work while solving another public health problem. "Just imagine how many jobs we could create that could never be exported if we tore out all the lead pipes."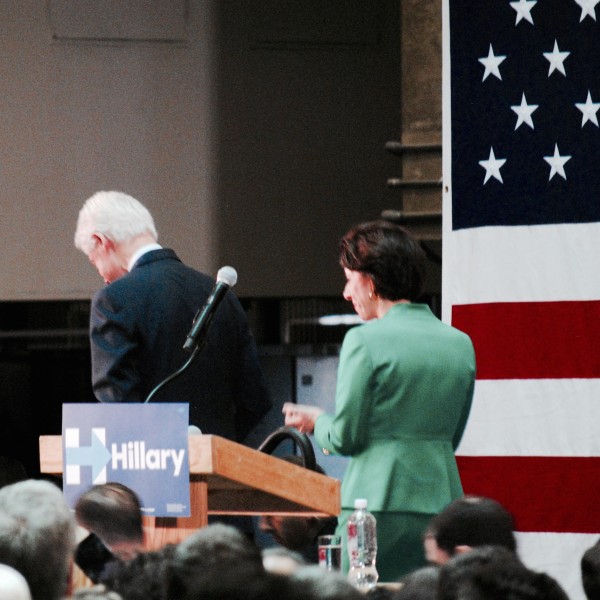 Bill Clinton campaigns in Rhode Island

,