Ray Rickman, the head of Stages of Freedom and a former member of the General Assembly, offered tough criticism and some sage advice for Providence Mayor Jorge Elorza, who recently announced severe fiscal problems in the Capital City.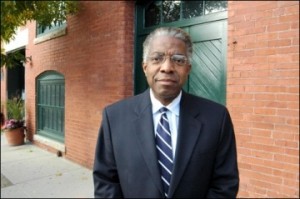 "So he's trying to signal to us bankruptcy might be required," Rickman said. "I think it's inappropriate."
Rickman isn't confident Elorza can handle the task. "He doesn't have the fiscal understanding or experience to manage this problem nor does his administration," he said. "It is so obvious that they don't have the ability to tackle this."
"First thing he should do is assemble a group of people," Rickman said. "I don't know if it's 15 or 20, but he needs to get some financial advice… He has to take responsibility. I think he should get a group of people in place that understand municipal finance."
Rickman said property taxes can fairly be raised on those with the largest lots in the city.
"The more land you have, the lower your taxes," he said. "So if you're on the East Side and you have three lots, they charge you less money, no matter how valuable your land is… There are twenty people, very, very rich people with very big pieces of land and they don't pay the tax that they would pay if they had a piece of land 1/3 of the size."
Rickman said bold new ideas are necessary.
"I think you have to examine the whole ball of wax before you start deciding what to do," he said. "We have scores…[of] millionaires on the East Side of Providence… Could we get a fund for Providence?"
For more of Rickman's insights, click to listen to the audio below.