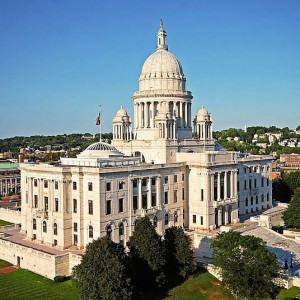 A House committee today considers a number of bills that would protect people from banks, and one that would create what's being called a "Homeless Bill of Rights."
The Homeless Bill of Rights, sponsored by Rep. Christopher Blazejewski, D- Providence, would "provide all residents with an equal opportunity to live in decent, safe and sanitary accommodations regardless of housing status," according to a press release. Specifically, the bill would guarantee that homeless people have the same access to housing, voting and social services as do people with legal addresses.
The three other bills before the House Judiciary Committee this afternoon would protect home owners and renters from fallout from the real estate collapse.
One, sponsored by John Edwards, a Tiverton Democrat, would "provide tenants of foreclosed properties greater protection against eviction" and another, sponsored by Stephen Ucci, D- Johnston, would prevent people from being evicted simply because the building they are living in has been foreclosed, according to the press release. So long as the tenant kept paying the rent, they couldn't be evicted for 60 days after the sale.
Also, Rep. Richard Morrison's bill that would require mortgage companies to make a "good faith" effort to renegotiate troubled home loans by  appointing a HUD-approved agency as a sort of mediator. "The goal of the process is to facilitate an agreement between the lender and homeowner that will avoid a foreclosure," said a press release.