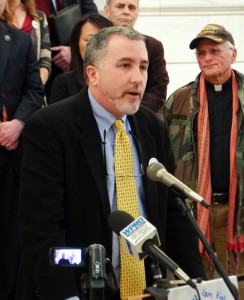 The Blessing Way is pleased to announce the guest speaker for its annual summer fundraiser Thursday, June 12, is Teny Gross, executive director of the Institute for the Study and Practice of Nonviolence.
The Blessing Way, a nonprofit organization based in Providence, offers faith-based residential support and guidance to men and women newly released from prison or out of a drug rehab program.
The Institute for the Study and Practice of Nonviolence is a nationally recognized organization that aims to reduce gang and group-related violence in Rhode Island, including in prison settings, schools and the streets.
Gross will headline the event, to be held at the Riviera Restaurant in East Providence. A buffet of Portuguese and American fare will be offered, including vegetarian selections. Festivities include live music, a silent auction, raffles and community awards.
Tickets – $45 a person, $80 a couple, are available at the door. For more information about The Blessing Way, you can access the website here. You can read a story about their landscaping program here.