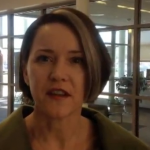 An editorial in today's Boston Globe recommends that Rhode Island not use the NECAP test as a graduation requirement.
While Education Commissioner Deborah Gist keeps comparing the NECAP to Massachusetts MCAT, the state's biggest newspaper agree with what Tom Sgouros has been writing about on RI Future:
The fundamental problem, though, is that the test wasn't originally designed to be a graduation requirement and isn't suited for that purpose. Schools need more high standards and accountability, and the NECAP was designed not to evaluate individual students' proficiency, but to rank the quality of the schools they attend. Unlike tests meant primarily for student assessment, such as the MCAS in Massachusetts, the NECAP expects a certain portion of test-takers to fail. Research suggests that percentage will likely come from low-income, working-class neighborhoods — the students who are least likely to return for a fifth year of high school, even if skipping it means going without a diploma.
The editorial also lauds the Providence Student Union for raising attention to the issue:
The Providence Student Union, a student-led advocacy group, last month organized an event at which 50 prominent Rhode Islanders took a shortened version of the math NECAP. Sixty percent of the test-takers — among them elected officials, attorneys, scientists, engineers, reporters, college professors, and directors of leading nonprofits — failed to score at least "partially proficient," the standard education officials have set for graduation. Under the new rules, many of those 50 successful individuals would not have been allowed to graduate.
Boston Globe Says No To NECAP Requirement

,