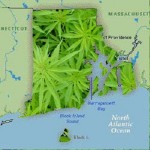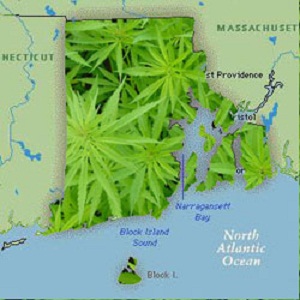 Marijuana policy experts from afar have suggested Rhode Island could become the third state in the nation, after Colorado and Washington, to tax and regulate cannabis. But local political policy experts have suggested it won't happen this year because it's an election year.
I spoke with three State House lawmakers yesterday about the prospect for Rhode Island to legalize marijuana this year: Governor Linc Chafee, Senator Josh Miller and Rep. Frank Ferri
Chafee said he doesn't think it will happen this year, saying he would like to see what happens in Colorado and Washington and what revenue estimates look like before moving ahead.
Senator Josh Miller, a progressive Democrat from Cranston, didn't sound overly optimistic. "I'm not sure there's enough people who understand or take it seriously enough to totally embrace it but I think it will be a serious discussion." But he did say the revenue projections "will be hard to ignore."
And for those who think the politics of the election cycle will trump policy (there are very few legislators who actively oppose legalization) Rep. Frank Ferri likened its chances to marriage equality. (Ferri is gay and worked for many years to pass same sex marriage; it passed last year)
Here's my takeaway: legalizing marijuana will create jobs, raise tax revenue and every lawmaker I spoke with yesterday said that should be the major priority of the General Assembly this year. If there is a non-reefer madness reason not to tax and regulate marijuana – beyond the reefer madness offered by the Providence Journal and the electoral concerns of those in power – I'd like to hear it.
For more on this debate, see this article from Reason (August, 2013): Marijuana's Bright Future. And this one from the American Prospect (December 2013): Pot's Uncertain Future.
Also please listen to this RI Future podcast featuring an informed conversation between pro-legalization advocates Jared Moffat and Rebecca McGoldrick with East Greenwich drug counselor Bob Houghtaling, who said he could support legalization if done right.
Chafee, Ferri, Miller: Three lawmakers talk marijuana legalization

,