Speaker Nicholas Mattiello and Senate President Teresa Paiva-Weed were met by unusual lobbyists in the hallways of the State House before going into session on Tuesday. Five children, Shyenne, 14, Seneca, 11, Shawnee, 9 Saponi, 8 and Dominique, 10, all victims of or witnesses to domestic violence, asked the General Assembly leaders to pass legislation that would create the Domestic Violence Prevention Fund, helping to "put an end to domestic violence before it starts."
Paiva-Weed took extra time to greet the children, and told of her time as an advocate for domestic violence victims, expressing that she understood the traumas associated. She thanked the children for reminding her about this important concern. Mattiello spoke to the children in a crowded hallway, and I was not privy to the specifics of the conversation.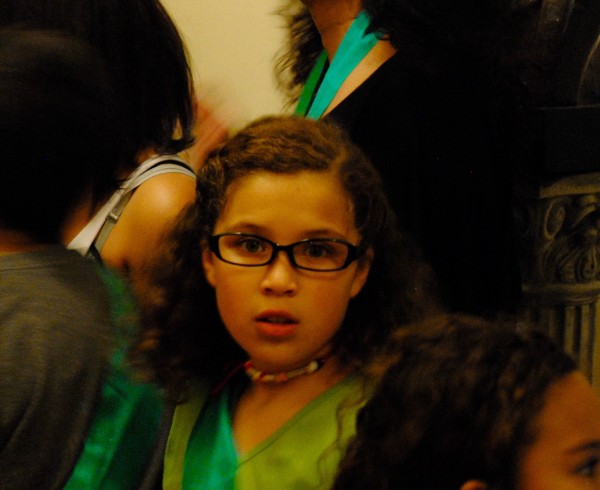 According to the Rhode Island Coalition Against Domestic Violence, which organized the event, 500 children have been present at domestic violence arrests since bills H5651 and S650 were heard by committees in March. 500 children that might have been helped had this legislation passed.
"Childhood trauma," reads a RICADV press release, "is not something a person grows out of- such adverse experiences strongly relate to a person's development and to the prevalence of health and social problems throughout one's lifespan, including chronic diseases, substance abuse, dropping out of school, employment challenges and even early death."
1 in 3 Rhode Islanders will experience domestic violence within their lifetimes. Between 8 and 10 thousand children receive domestic violence services in Rhode Island each year. "In 2013, children were present for 40 percent of domestic violence arrests, and children accounted for 50 percent of the clients who stayed in domestic violence shelters that year."
The status of children struck by hot cooking oil during a domestic violence incident in Providence last week is unknown, but it is the kind of assault that a smart domestic violence prevention program may have prevented.
About 100 domestic violence advocates and volunteers, many first time visitors to the State House, cornered legislators and pinned small orange paper dolls to their lapels if the legislator expressed support for the bill. "It's a little like 'pin the tail on the donkey'" said Deborah DeBare, Executive Director of RICADV. RICADV partnered with SOAR (Sisters Overcoming Abusive Relationships) for this action.
More seriously, DeBare added, "We want our legislators to know that we care about our children, that we know they they care about our children, and that we want the Domestic Violence Prevention Fund established. Simple as that."
Please consider calling your state rep and senator, and telling them that you want H5651 and S650 passed before more children fall victim to domestic violence.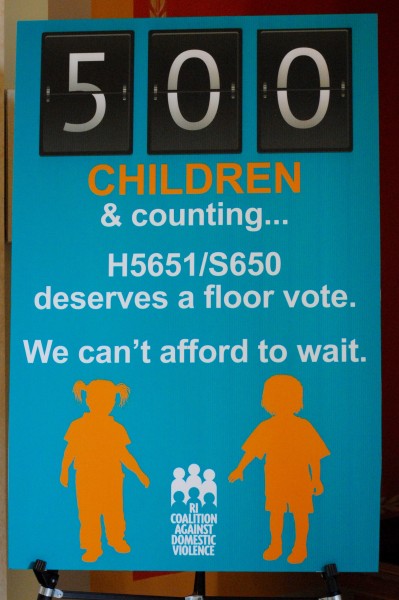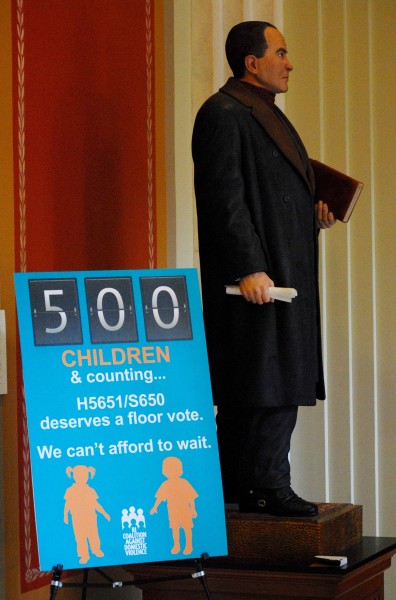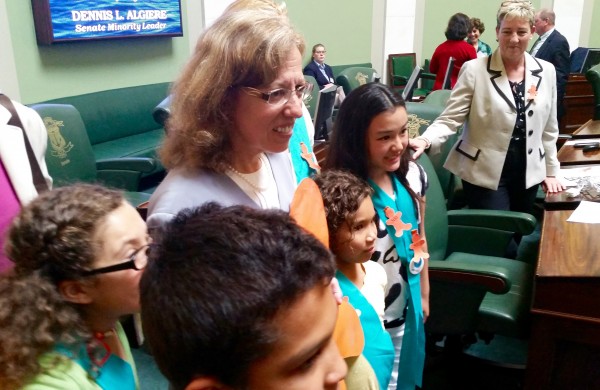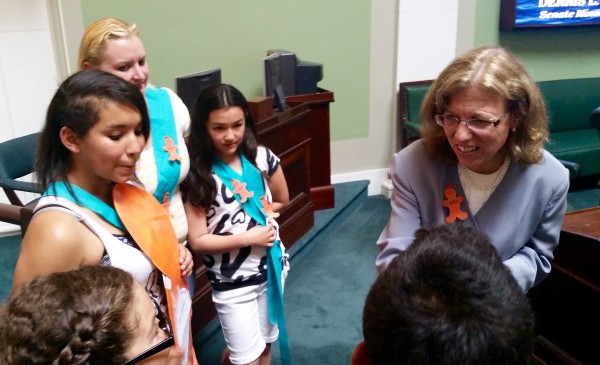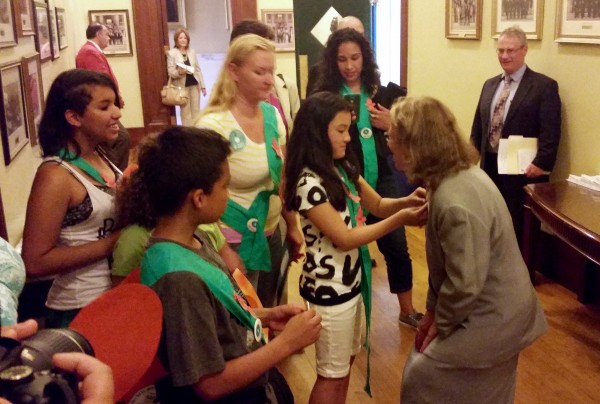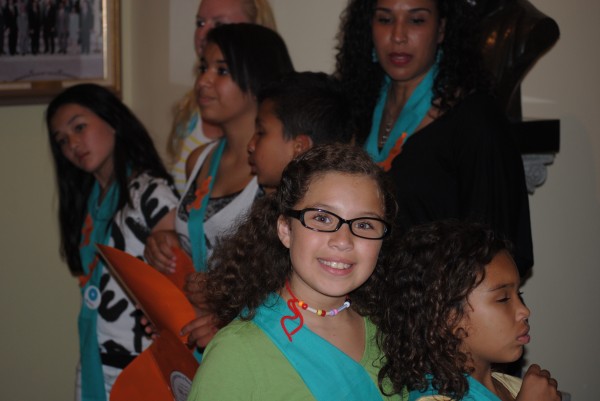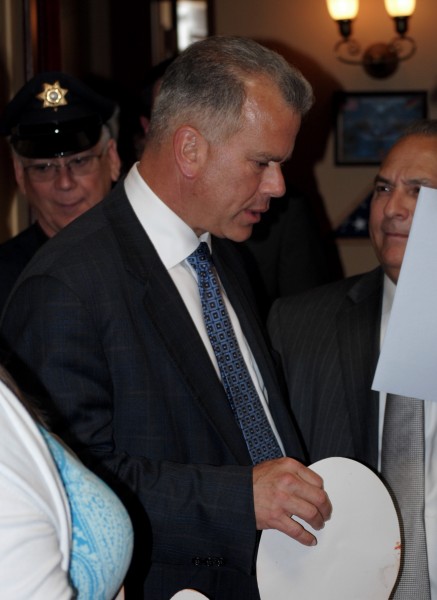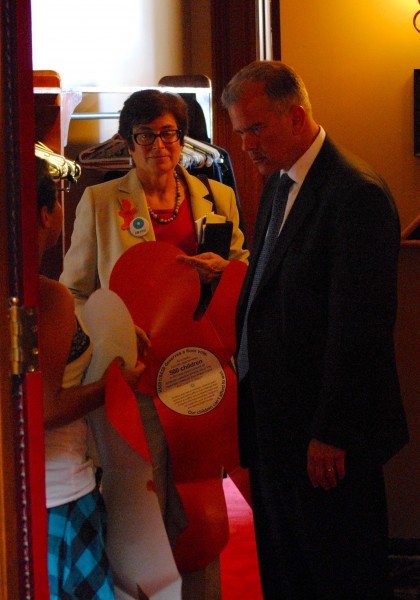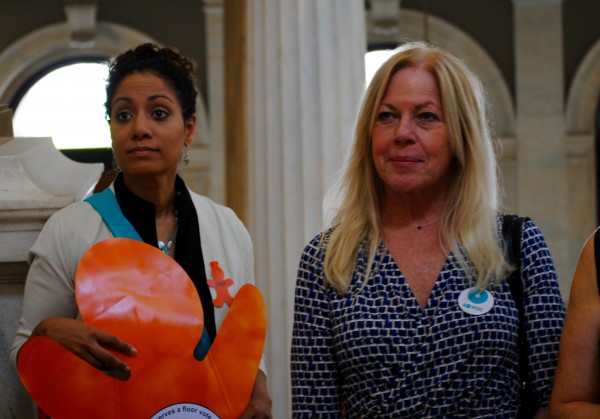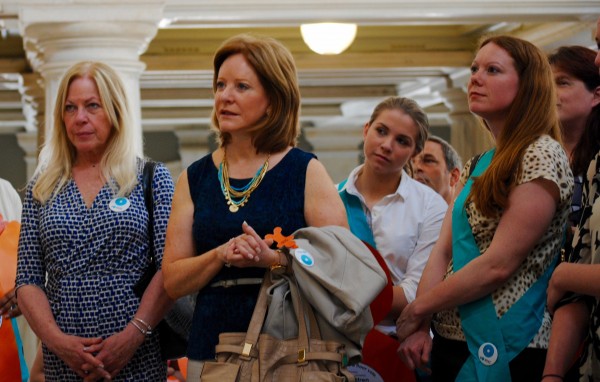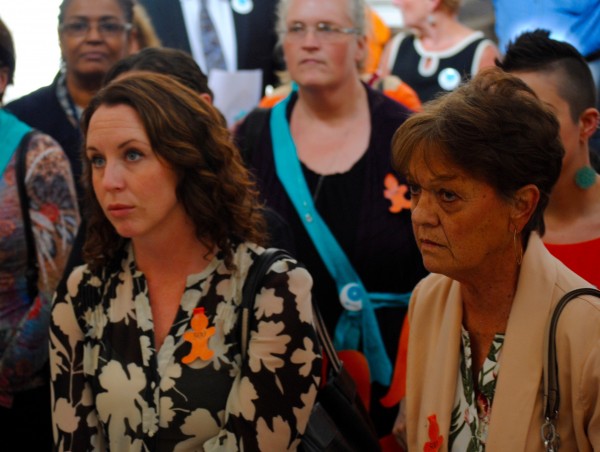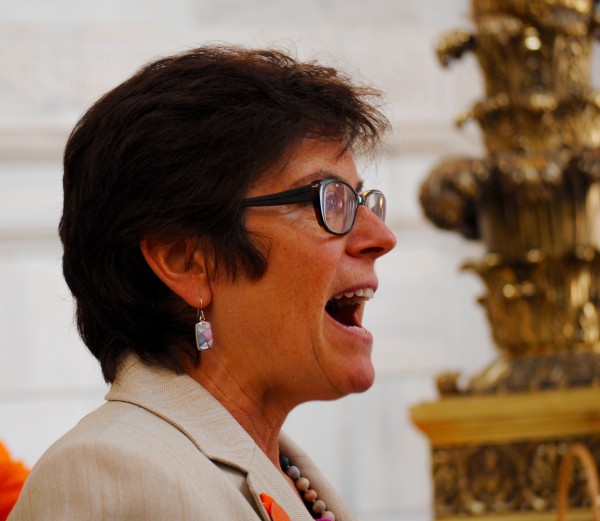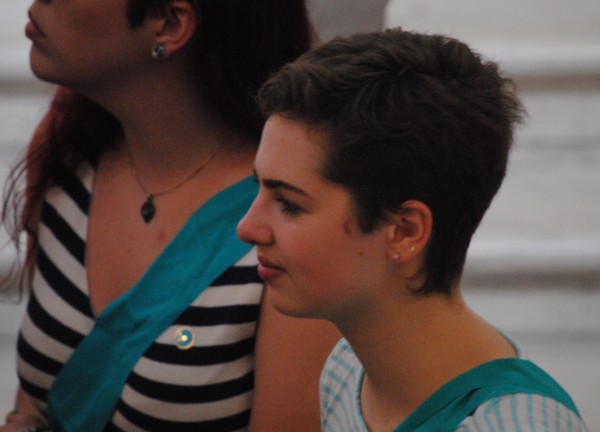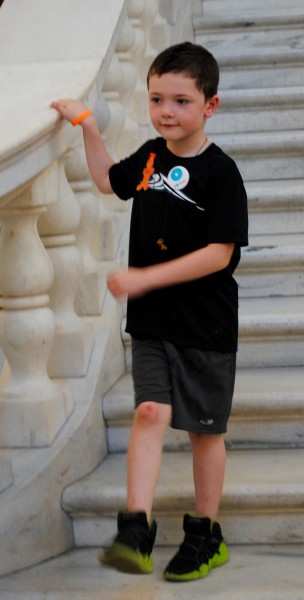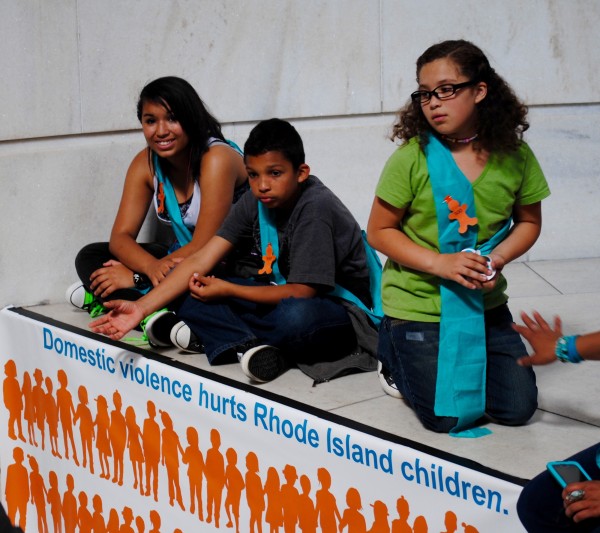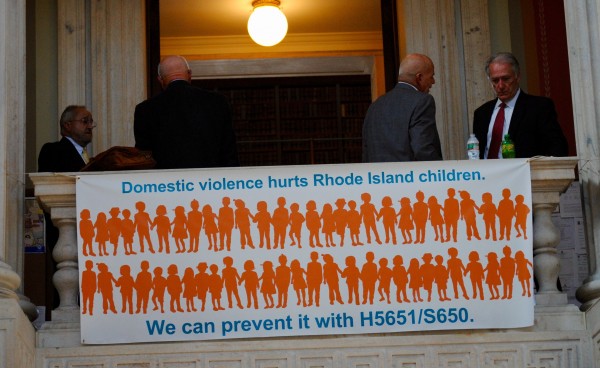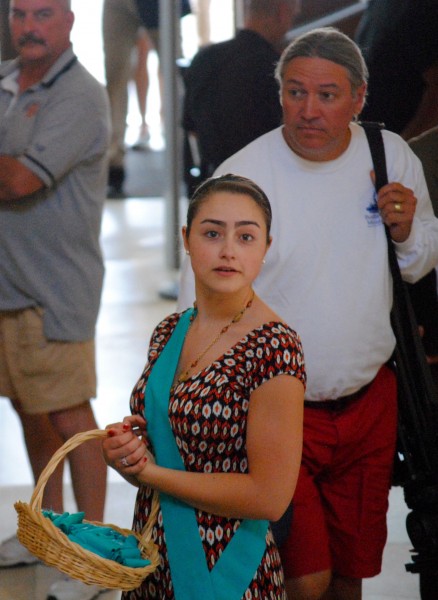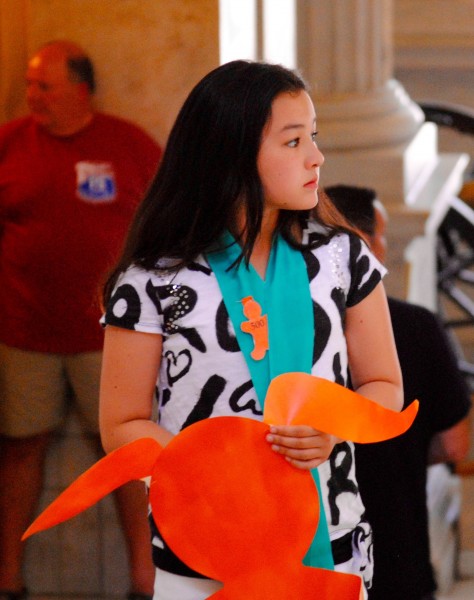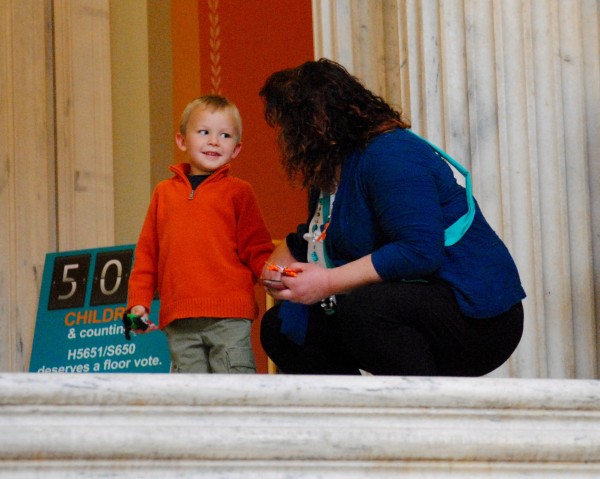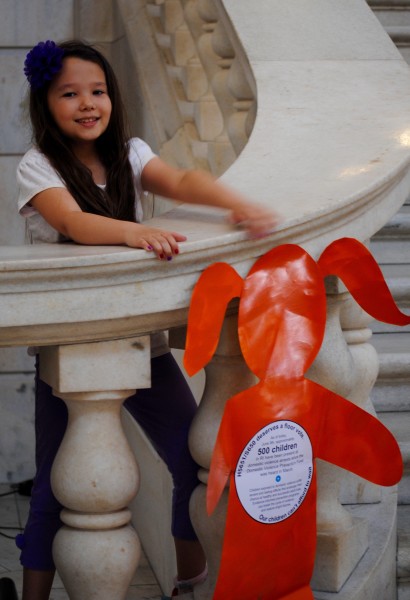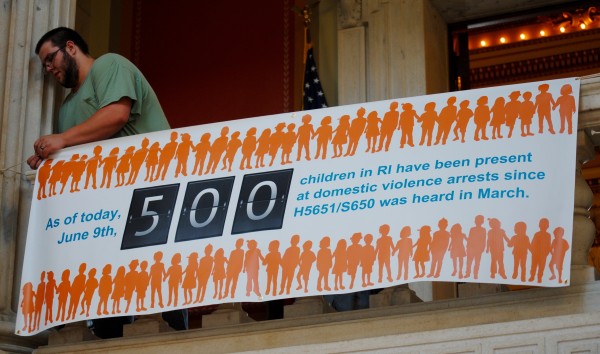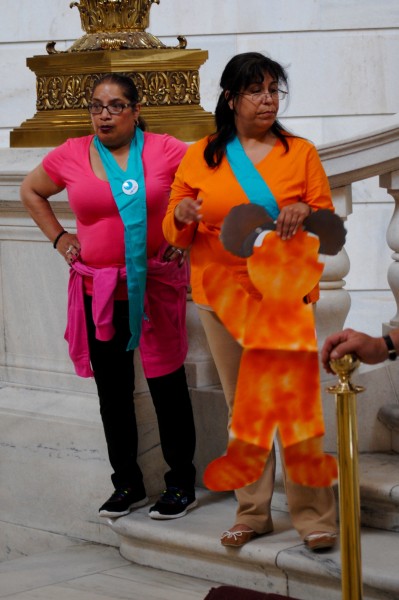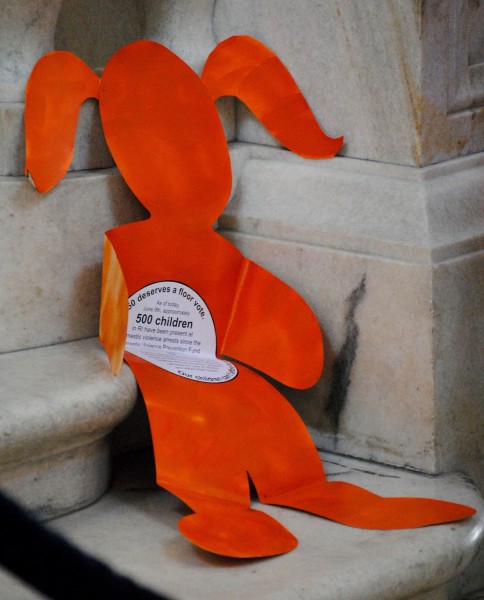 Children lobby GA leaders on domestic violence prevention

,