Tonight, Representative David Cicilline and Anthony Gemma will face each other head-to-head in WPRI's televised debate. Unlike two years ago, it will only be the two of them, meaning that voters will be presented with a clear choice.
And this may be one of the most heated, or ugly, debates ever.
In comparison to two years ago, Mr. Gemma's attacks on Mr. Cicilline have been beyond the pale. Yet, Mr. Cicilline appears to be the weakest in his electoral career since his loss to then-Sen. Rhoda Perry in 1992, two decades ago. Though a new WPRI poll shows Cicilline with a 12 point lead over Gemma, three times what it was for the last poll.
Going into this debate, both candidates have vastly different goals. Mr. Cicilline must project confidence while addressing voters' fears about Providence. It's a precarious position he's in, the city of Providence is entirely out of his hands, yet his fate is inextricably tied up with it. He needs to address the fear of dishonesty voters have about him. Essentially he must use the debate to as a dry run against attacks likely to be used against him by Republican candidate Brendan Doherty in a general election; while at the same time focusing the race on national issues. And yet, he needs to do all this while warding off Mr. Gemma who will be standing right next to him.
Mr. Gemma, on the other hand, needs to project that his campaign has not come untethered. Unsupported allegations of voter fraud, an attack by an unpaid campaign worker comparing Mr. Cicilline to convicted child rapist Jerry Sandusky condemned not only by the state Democratic Party but also by his former field director (no fan of Mr. Cicilline's) who accused Mr. Gemma's campaign of rampant homophobia… and finally, Monday's polling data from WPRI which put Mr. Cicilline with a comfortable 12 point lead over Mr. Gemma among likely Democratic primary voters. Plus, with nearly half of those voters unable to give him a favorability rating, this debate will virtually be Mr. Gemma's only chance to introduce himself to the primary electorate.
Perennial candidate Chris Young polls 4.3% in the poll, within the +/- 5.7% margin of error. Mr. Young probably acts as a slight spoiler on Mr. Gemma's campaign, though his effects are probably negligible.
Mr. Gemma now faces long odds. More than a campaign season has passed between this and the last poll of this election. That lack of polling actually served Mr. Gemma, since the lack of contrary evidence meant he could claim to be capable of defeating Mr. Cicilline. But now, that's called into serious doubt. Not helpful was Monday's flap about his campaign worker's tweet, it looks as though Mr. Gemma's campaign organization is disorganized, and the story of why his field director left is still unknown.
Mr. Cicilline, while certainly capable of winning the nomination, is in no way a shoo-in. He still has to win over voters who are unhappy with his performance as mayor, or skeptical of him as a Congressman. Call them loyalist-skeptics. The sort of people dismayed at the choices awaiting them: a vulnerable incumbent in Mr. Cicilline or a supremely unqualified insurgent in Mr. Gemma. And either will go up against Mr. Doherty, who will be considered "moderate" or a "maverick" if he only votes with his increasingly radical right-wing party 80% of the time. Polling bears this out. 48.1% of these loyalist-skeptics are uncertain of who they'd vote for if Mr. Cicilline loses the Democratic primary. Faced with a choice between Mr. Gemma and Mr. Doherty, many may well decide not to vote in the CD1 race.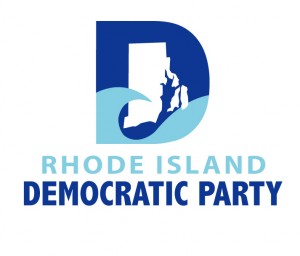 Mr. Cicilline is further damaged by the reluctance of Mr. Gemma's supporters to vote for him. I've long labelled Mr. Gemma's supporters as a loose "anti-Cicilline coalition." The WPRI poll supports this label. 52.1% of his voters would back Mr. Doherty in November. Merely 28.7% would stay loyal to the Democratic candidate (and Republicans accuse RI voters of undue party tribalism towards the Democrats). Had this anti-Cicilline coalition been able to field a more credible candidate than Mr. Gemma, it seems likely they would be polling ahead of Mr. Cicilline, and might well be in shape to maintain Democratic control of CD1.
Unfortunately for them, their candidate is Anthony Gemma. Mr. Gemma has taken what appeared to be a simple task: annihilate Mr. Cicilline on Providence's financial straits and Mr. Cicilline's previous statements about its health and then pivot to national issues after the primary; and turned it into a mess involving theoretical (and near impossible) mass conspiracy to defraud elections on the part of the Democratic Party. He also has failed to woo the press, a key need for an insurgent candidate short on cash. Instead, Mr. Gemma's strategy has been to slowly string the press along; over-hyping campaign events and under-delivering. The press hates this. Mr. Gemma's "it's about jobs" campaign slogan is attached to a promise of 10,000 jobs, the sort of promise a gubernatorial candidate might make is simply not sticking. And at times, it's seemed like he's the third wheel in this race; Mr. Doherty's campaign has never even deigned to attack him, instead gearing their whole campaign against David Cicilline.
Make no mistake or quibble about it, the Rhode Island Democratic Party finds itself in the tightest spot in CD1 it's been in in a long time. This is an election it should, by all rights, be able to easily win. Its Republican counterpart is woefully weak, its voters are reliably Democratic under normal circumstances, the national Republican Party is seen as the party of the rich and fueled by a Tea Party movement which has surpassed atheists as the most hated group in America. Its inability to deal with the flaws of its incumbent, either by defusing the attack or removing the incumbent, speaks to broader issues in the Party.
This will not be the election in which it finally has a conversation about those issues. Instead, it will be one where it hobbles on, regardless.