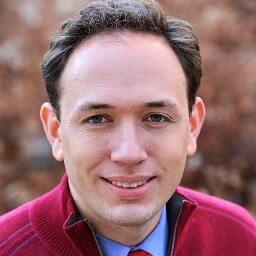 Clay Pell, Democratic candidate for governor, was a registered Republican in Pima County Arizona until 2009, according to the County recorder's office. Pell's campaign manager Devin Driscoll countered that the candidate was a registered Rhode Island Democrat as of 2003.
"Per our conversation, Mr. Pell was registered as a Republican in Pima County from 6/10/1999 until he voluntarily cancelled his registration on 5/18/2009," Pamela Franklin, the executive assistant in charge of public records requests for the county recorder's office, emailed to RI Future this afternoon. "I will send the forms to you via US Mail."
When presented with the information from Pima County, Driscoll said Pell registered as a Democrat in Rhode Island in 2003, when the candidate was still in college. Driscoll did not comment on why Pell changed his party affiliation. "I cannot speak to what was in his mind," Driscoll said. "I can give you the facts."
The Taveras campaign declined to comment.
An archived Newport This Week post about a Pell family funeral indicated a teenage Clay Pell was a Republican. It said:
Wimby Hoyt, recalled a conversation last Christmas aboard a family-ladened sailboat in the Caribbean.Discussing Mr. Pell's son, Clay's activities with the Republican party, Mr. Pell asked his father, the former Senator (a Democrat), if Clay were to run for office, would he vote for him.The senator and grandfather replied, Blood is thicker than politics.
Earlier in the campaign Pell's voting record came into question, but never his party affiliation.