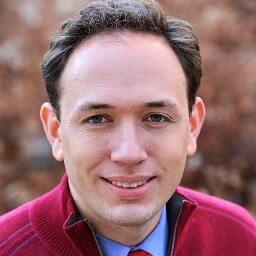 The Rhode Island Progressive Democrats announced today they are endorsing Clay Pell in his upstart bid to beat both Angel Taveras and Gina Raimondo in the Democratic primary for governor.
"It was abundantly clear to the Rhode Island Progressive Democrats that Clay Pell is the progressive choice for governor in the Democratic primary, said RIPDA State Coordinator Sam Bell in an email from the Pell campaign.
"From his strong commitment to public education and educators, his opposition cutting a property tax relief program for low-income Rhode Islanders in order to raise the estate tax exemption for the wealthiest in our state, and his call to raise the minimum wage to $10.10 immediately, Clay is the candidate who has consistently stood on the side of working Rhode Islanders and embodied our progressive values," Bell said. "We were also impressed by his comprehensive plan to revive our struggling economy through investment – with his Infrastructure Replacement and Rehabilitation program, his commitment to Health Source RI, and his belief that state government can be a force for good in the lives of Rhode Islanders."
Said Pell, in the email:
"I am honored to have earned the endorsement of the Rhode Island Progressive Democrats. To me, being a Democrat means two things – opportunity and justice. The Rhode Island Progressive Democrats are a strong voice for a progressive vision for our state that embodies those twin aspirations. I am committed to being a champion for a more equitable future for Rhode Island, and to ensuring working families in our state have access to a world-class education and an economy built to last."
Taveras' campaign declined to comment.
The release comes one day after a WPRI / Providence Journal poll shows Pell's popularity surging. He's still in third place, with 26 percent compared to Taveras' 27 percent and Raimondo's 32 percent, but his campaign operatives have been adamant that he can pull ahead with less than three weeks before the primary.