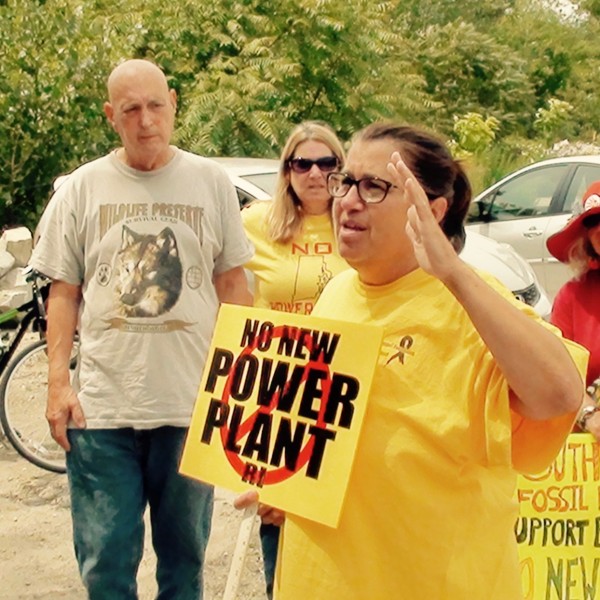 The Conservation Law Foundation's (CLF) senior attorney Jerry Elmer filed a Motion to Dismiss today with the Energy Facility Siting Board (EFSB) in the case of Invenergy's $700 fracked gas and diesel oil burning power plant planned for Burrillville. CLF's motion is broader than the one filed by the Town of Burrillville, which concentrated on the fact that Invenergy to date has supplied no information on where the water to cool the power plant will come from, making it impossible to assess the project.
In addition to the water issue, CLF's motion is based on the lack of advisory opinions from multiple agencies, due to Invenergy's lack of providing needed information. This is CLF's second motion to dismiss. As this new Motion to Dismiss says in its conclusion, "Back in January, CLF argued that this docket should be closed due to inadequate information from Invenergy.
"Invenergy's Application lacked enough details for the parties, including CLF, to assess and respond to its proposal. The EFSB voted to let the process take its course. The Board noted that 'further information' might at some point be 'necessary to conduct a thorough review and make an informed decision…' It added that discovery would be available as part of the process.
"In the intervening eight months, twelve agencies and subdivisions have attempted to conduct the thorough reviews and make the informed decisions demanded of them by the Energy Facility Siting Act and the Board. Discovery has occurred. And Invenergy has failed to provide enough information for the agencies and subdivisions to issue fully informed advisory opinions. The process has taken its course, statutory deadlines have passed, and there still is not enough information for the Board to do its job. Invenergy's failure to provide adequate information violated the Energy Facility Siting Act, it precluded the agencies and subdivisions from doing their jobs, and it precludes the EFSB from fulfilling its statutory mandates, Enough is enough: Invenergy's application must be dismissed."
UPDATE: See Jerry Elmer's blog post about the motion here.
CLF files motion to dismiss in power plant case

,