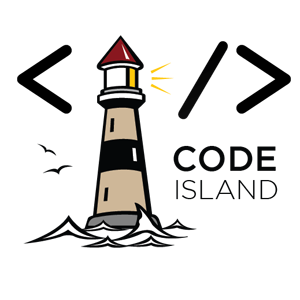 [Neither your Frymaster nor RI Future in general support the raw posting of press releases. But seein' as how I wrote this press release, I say "fair game!" Please re-blog this far and wide. (Lookin' at you, Righty.)]
Code Island, Rhode Island's newly established Code for America brigade, will host a National Day of Civic Hacking event at 1:00 pm on Sunday, June 1, at Brown University's Tri Lab located at 10 Davol Square. The event will focus on adding content to the Rhode Island community wiki, which the brigade is developing.
"We tried to create a new type of hacking event that will attract a wide range of people," said Ryan Kelly, one of Code Island's co-captains. "You don't need to know how to code to participate and make a positive impact. You just need to know something about Rhode Island. And if you do know how to code, there's plenty for you to help with as well."
The National Day of Civic Hacking is an annual event started in 2013 to help motivated citizens work with local, state and federal governments as well as private organizations with the common goal of improving their communities through technology. The Code Island event is one of approximately 100 events taking place across the country.
A wiki is a website that anybody can edit using an Internet browser. Community-based wikis can provide a deep level of information about specific aspects of a community in a single website. "The wiki lets us pull together information about all the different cities and towns as well as state and regional issues," said David Johnson, the other co-captain. "Once a page is created, anybody can add more information, so there's no limit to how detailed the page can become." The Rhode Island community wiki is located at www.localwiki.net/ri, and those interested can edit it now or at any time.
Code Island was started in February, 2014, when national non-profit organization Code for America assigned three Fellows to create a "brigade" in Rhode Island to help state and municipal governments improve the technology-based services they provide. Code for America has established dozens of brigades across the country, but always at the municipal level. Code Island is the first state-level brigade, and Code for America selected Rhode Island as the state-level pilot site specifically for its small size.
Code Island has already established a partnership with the Rhode Island state government through the Office of Digital Excellence and Chief Digital Officer Thom Guertin, who is a regular participant. "The state and local agencies have essentially welcomed us to bring our technical expertise to the table and develop solutions for civic issues," Mr. Johnson commented. "It's really a unique opportunity, and I wouldn't miss it for the world."
In addition to the community wiki, Code Island brigade members are working on projects that include creating a tool to let residents examine state finances as if looking at a checkbook register and helping improve information services that connect job seekers with jobs and job skills training.