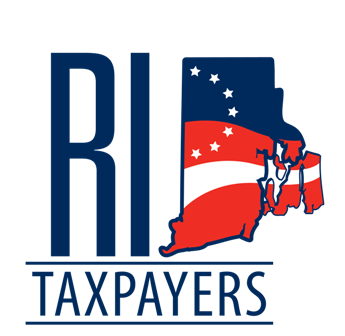 In an email to members, RI Taxpayers, one of the key conservative organizations in the state, announced that they are ceasing operations due to the death of their founder Harry Staley and budget shortfalls.
Justin Katz, writing on the conservative Ocean State Current, lamented the passing of RI Taxpayers but said, "While it's discouraging to watch one of the key players on our side fall off the board, time may prove that resources and talent can be salvaged and won't be lost."
The memo, copied below, was signed by President Larry Girouard and Chairman Larry Fitzmorris.
It is with deep regret that we announce that R.I. Taxpayers must suspend its operations effective March 10.

Despite efforts to raise the necessary funds to keep our advocacy on behalf of the taxpayers of Rhode Island fiscally liquid, they have fallen short.

Harry Staley (founder, past president and Board Chairman), founded RI Taxpayers, (formerly the RI Statewide Coalition … RISC) twelve years ago. Over that period, the organization was a strong voice in driving many positive changes resulting from its efforts to improve the political culture of Rhode Island, and its competitiveness.

With Harry's untimely passing in June of 2014, we were unable to maintain the fundraising levels that he was so successful in driving.

We would like to thank all our supporters for your devotion to RI Taxpayers over these past years.

Harry Staley had a noble vision for a better Rhode Island with citizens having a key voice in the realization of that vision. While yesterday's edition was the last Taxpayer Times, we hope that you will all stay involved with helping to drive Rhode Island to a higher level by reaching out to other good government groups in Rhode Island.
Conservative activist group RI Taxpayers ceases operation

,