What do David Segal, John Conyers, Maggie Gyllenhaal, Oliver Stone, John Cusack and Phil Donahue have in common? They are all members of the new group named after what it wants the US government to do: Stop Watching Us.
"We need to end mass suspicion-less surveillance," Gyllenhaal says in the video.
On Saturday, the 12th anniversary of the infamous Patriot Act, the group is holding a march from in Washington D.C. According to their website: "Right now the NSA is spying on everyone's personal communications, and it's operating without any meaningful oversight. Since the Snowden leaks started, more than 569,000 people from all walks of life have signed the StopWatching.us petition telling the U.S. Congress that we want it to the NSA accountable and to reform the laws that got us here."
The group is calling upon Congress to:
Enact reform this Congress to Section 215 of the USA PATRIOT Act, the state secrets privilege, and the FISA Amendments Act to make clear that blanket surveillance of the Internet activity and phone records of any person residing in the U.S. is prohibited by law and that violations can be reviewed in adversarial proceedings before a public court;
Create a special committee to investigate, report, and reveal to the public the extent of this domestic spying.
This committee should create specific recommendations for legal and regulatory reform to end unconstitutional surveillance;
Hold accountable those public officials who are found to be responsible for this unconstitutional surveillance.
"The public's going to stay focused on this issue until meaningful reforms are implemented, and we're hoping the Rhode Island delegation will stand with us.  In the immediate, that'd mean supporting the legislation that Patrick Leahy and Jim Sensenbrenner are putting forth, and working to undermine bills that will be pushed by the Intel Committees that only entrench the status quo or even make things worse," Segal said, whose group Demand Progress is one of the champions of this cause.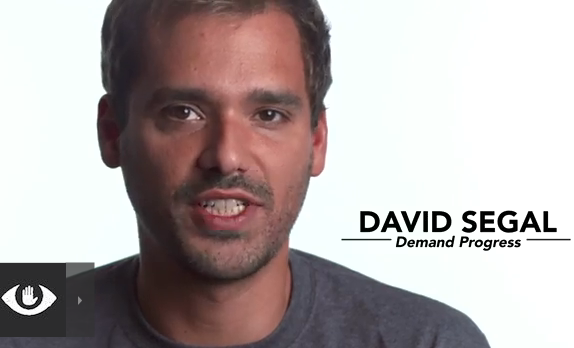 David Segal, Maggie Gyllenhaal say stop watching us

,