The February 24 episode of Democracy Now! covered the anti-Syrian refugee rally that was countered and overwhelmed by hundreds of Syrian refugee supporters at the RI State House using footage from RI Future and RI Future reporter Steve Ahlquist. You can watch Democracy Now!'s coverage on the video below:
This is positive news for Rhode Island and we should be proud of ourselves as a state.
You can see the full episode at Democracy Now! and see the full coverage of the rally at RI Future here.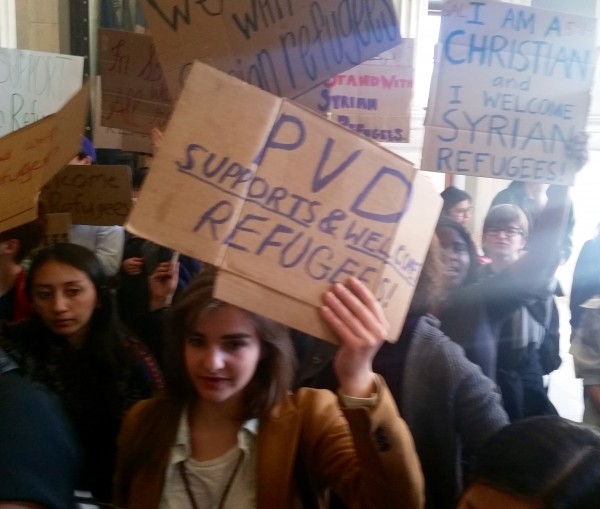 Democracy Now! covers anti-Syrian refugee rally via RI Future footage

,