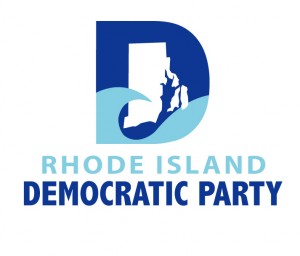 Congratulations to the delegate candidates who won an opportunity to go to the Democratic National Convention in yesterday's primary. While overall turnout may have been low, it seems as if progressives got out the vote as all but two of our endorsed candidates prevailed.
Anne Connor, whom we profiled, received more overall votes than former Providence Mayor Joe Paolino, who took out an ad in the ProJo (though he did spell the president's name wrong in it). She even got more votes than him in his hometown of Providence – and she lives in suburban Barrington.
Conservative, anti-union Democrat Doug Gablinske received the fewest votes in CD1
In CD2, the three progressive members of the General Assembly – Josh Miller, Frank Ferri and Teresa Tanzi netted nearly 1,000 more overall votes than the three Weiner candidates, an affluent family from East Greenwich known for being political insiders and regulars at the party convention.
For a complete list of results, click here.
The winners are below, including total number of votes they garnered and percentage.
UPDATE: RI Future Publisher Emeritus Matt Jerzyk writes that our delegate results isn't accurate because Democratic rules for the representing candidates at the convention employ a sort of affirmative action in which the top 5 men and top 6 women from each district are chosen. As such, these are the results according to Jerzyk:
The top 5 men and top 6 women in each CD are elected – not just the top 11.  That would mean the following won yesterday:
CD-1
Myrth YORK
Julie E. MEYERS
Anne W. CONNOR
Joseph R. PAOLINO, JR.
Onna A. MONIZ-JOHN
Mary A. GASBARRO
June S. SPEAKMAN
Brett P. SMILEY
Tom CODERRE
Gerald Pedro CARVALHO
David A. SALVATORE
CD-2
Joshua MILLER
Patrick T. FOGARTY
Teresa TANZI
Frank G. FERRI
Elaine PRIOR
Michael A. SOLOMON
L. Susan WEINER
Mark S. WEINER
Elisa M. POLLARD
Helen S. TAYLOR
Zoe I. WEINER
CD1
| | | | |
| --- | --- | --- | --- |
| Myrth YORK | | 2831 | 10.4% |
| Julie E. MEYERS | | 2153 | 7.9% |
| Anne W. CONNOR | | 2061 | 7.6% |
| Joseph R. PAOLINO, JR. | | 1986 | 7.3% |
| Onna A. MONIZ-JOHN | | 1880 | 6.9% |
| Mary A. GASBARRO | | 1833 | 6.7% |
| June S. SPEAKMAN | | 1776 | 6.5% |
| Brett P. SMILEY | | 1763 | 6.5% |
| Rebecca Kim MEARS | | 1694 | 6.2% |
| Tom CODERRE | | 1640 | 6.0% |
| Gerald Pedro CARVALHO | | 1369 | 5.0% |
CD2
| | | | |
| --- | --- | --- | --- |
| Joshua MILLER | | 1313 | 7.8% |
| Patrick T. FOGARTY | | 1272 | 7.6% |
| Teresa TANZI | | 1233 | 7.3% |
| Frank G. FERRI | | 1137 | 6.8% |
| Elaine PRIOR | | 1131 | 6.7% |
| Michael A. SOLOMON | | 1109 | 6.6% |
| L. Susan WEINER | | 1033 | 6.1% |
| Mark S. WEINER | | 1007 | 6.0% |
| Thomas J. IZZO | | 990 | 5.9% |
| Ryan Patrick KELLEY | | 986 | 5.9% |
| Elisa M. POLLARD | | 972 | 5.8% |