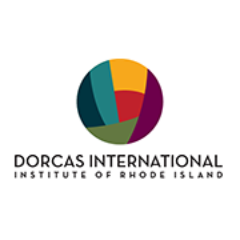 Don't expect Syrian refugees in Rhode Island any time soon, according to Kathy Cloutier, the executive director of Dorcas International Institute of Rhode Island.
"It won't happen quickly," she said. "The system is not designed to be responsive." Each refugee, she said, needs to be vetted by the United Nations High Commission for Refugees, as well as the federal departments of State, Homeland Security and Immigration.
But if and when the United States is ready to accept some of the 4 million Syrian who have fled civil war in their country, Cloutier, whose organization works closely with most refugees who end up in Rhode Island, said the Ocean State could host approximately 100 of them.
Dorcas, along with the Catholic Church, are the two Rhode Island non-government organizations tasked with integrating refugees into the local community. "Between the Diocese and us last year we resettled around 200 refugees in Rhode Island," Cloutier said. "I would say we could take on another 100 or so."
There's a federal Office of Refugee Resettlement and a state-level Refugee Health Program that are also involved in the process.
Rhode Island "is a very welcoming state," said Cloutier, but housing and the economy will determine how many refugees the Ocean State can handle. "If there was more affordable housing and jobs we could take an unlimited number," Cloutier said.
Dorcas helps refugees find a job, job training if needed and a place to live, as well "some cultural orientation" and "aligning the Syrian community," Cloutier said. "We would help advocate for them by aligning the Syrian community." There are approximately "a couple thousand Syrians living in Rhode Island," she said.
Refugees are given a one time federal payment of between $900 and $1150 and are eligible for state and federal assistance programs like health care and food stamps, according to Cloutier. Other than that, they "depend on a lot of donations," she said.
They are expected to be self-sufficient within a year. "Most are placed in entry-level jobs, where in their home country they may have been a professional."
Dorcas International explains Rhode Island refugee process

,