As Jorge Elorza stepped up to the podium Monday to address a crowd for the first time as Mayor of Providence, almost a dozen signs were held in the air in an effort to remind him of commitments made during his campaign to enact "The People's Agenda."
The People's Agenda is comprised of three parts:
1. The Community Safety Act, "a proposed ordinance currently being looked at by the Providence City Council which is aimed at curbing racial profiling by police,"
2. Public Money for Public Good, "a set of requirements local community and labor organizations want to see included as requirements for all companies seeking tax stabilization agreements" in Providence, and
3. Community Solutions to Violence, "a set of proposals by local residents aimed at curbing violence at its root."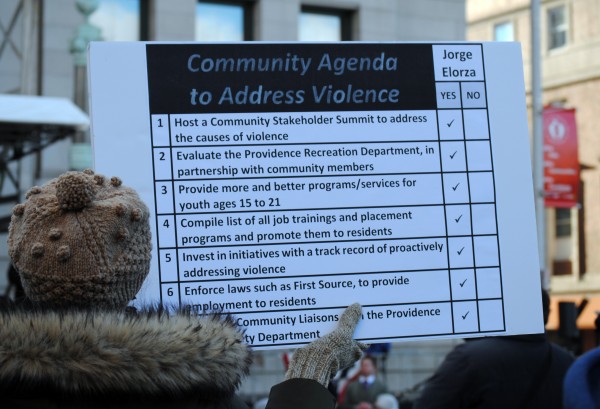 The coalition behind The People's Agenda and the action at the inauguration includes the Providence Youth Student Movement, Direct Action for Rights and Equality, Rhode Island Jobs With Justice, the Mt. Hope Neighborhood Association, the American Friends Service Committee and the Olneyville Neighborhood Association.
Elorza agreed to use his power as mayor to advocate strongly for almost all the items on The People's Agenda during the The People's Forum, a mayoral debate held in October. You can see the responses of all the mayoral candidates, and get a fuller understanding of the ideas Elorza committed to, here.
Many politicians will say whatever they have to to get elected, or, after being elected, find that their priorities have shifted. It's important for citizens and community groups to hold elected officials accountable.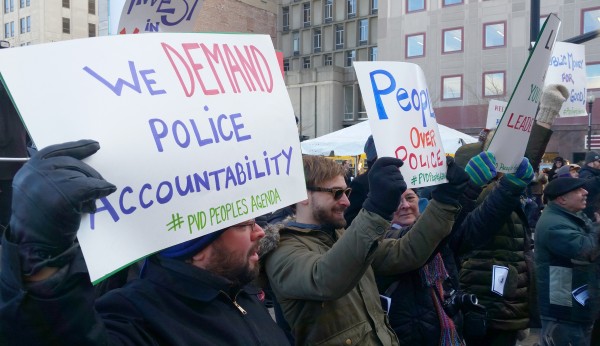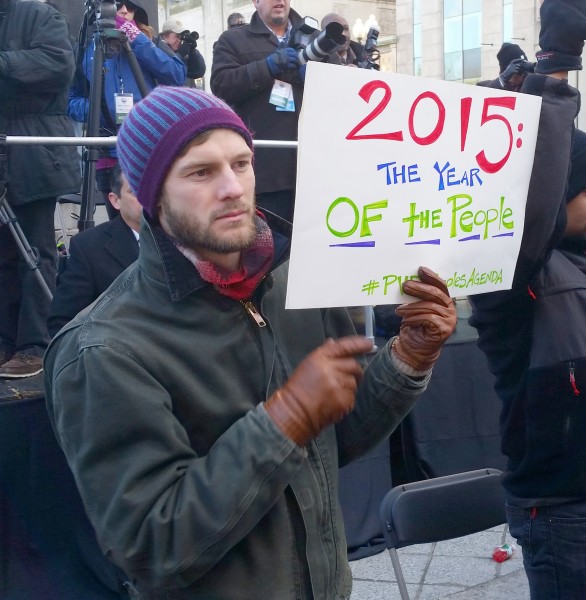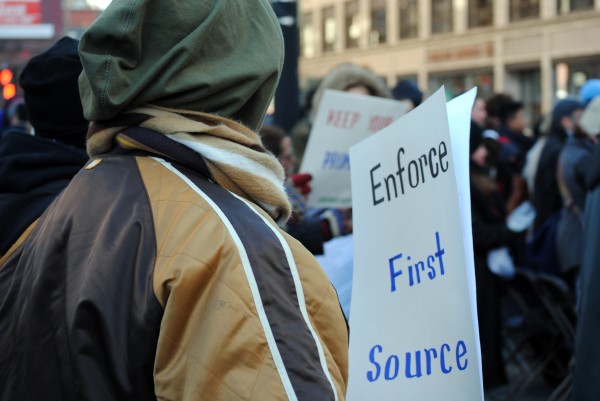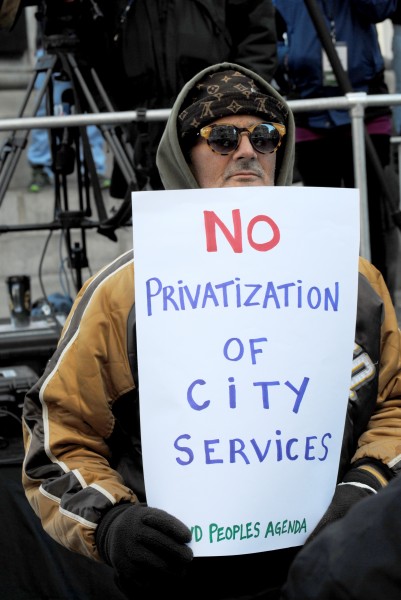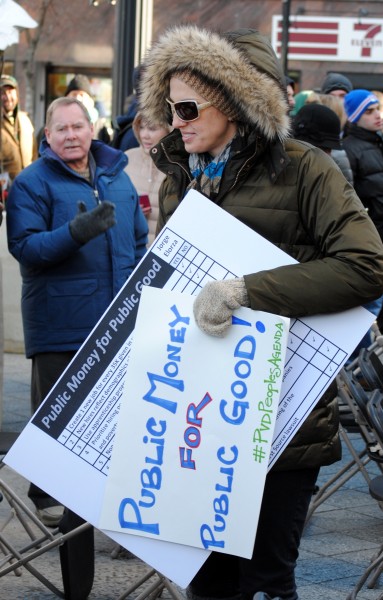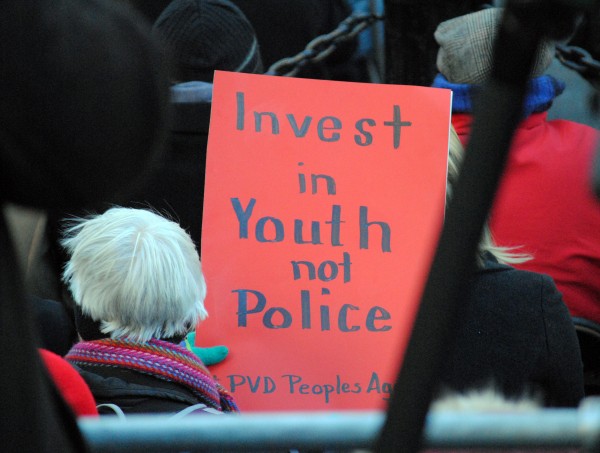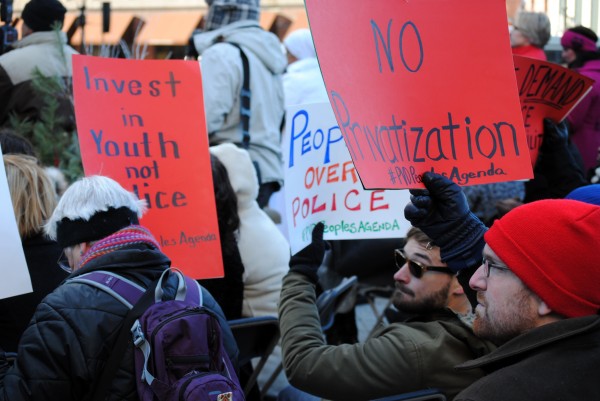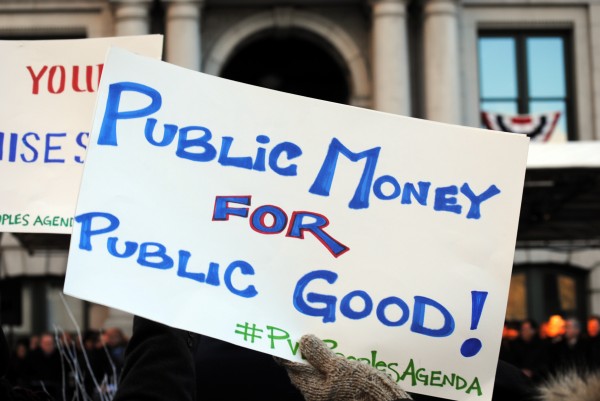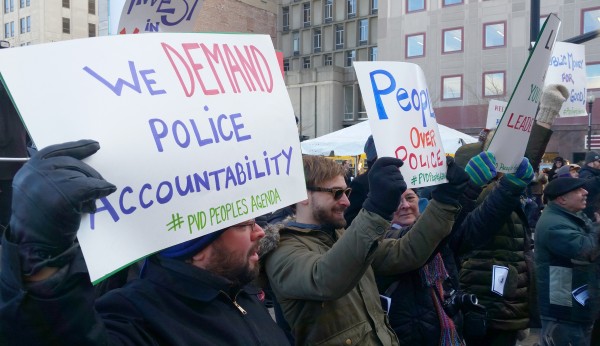 Elorza reminded of campaign promises during inauguration

,