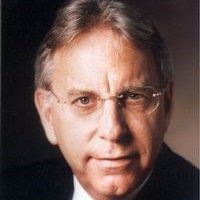 Not only did GOP operative Chuck Newton lose his State House job for helping Senator Nick Kettle mock a Democratic colleague with a fake Facebook page, but the move also cost him his position with the East Greenwich Republican Town Committee. He resigned from his position as chairman earlier this week, according to East Greenwich Town Council President Michael Isaacs.
Newton (a former employer of mine) is still listed as the chairman on the group's webpage.
"Chuck accepted responsibility," said Isaacs, who has advocated for less anonymous political attacks on the internet. "I think the whole thing, it was almost sophomoric. Unfortunately it's indicative of the negativity that pervades politics on both sides."
Senator Dawson Hodgson, a Republican who represents East Greenwich and is running for attorney general, agreed.
"I thought that was appropriate [that Newton be fired] because he created that in his state office on state time and we as a Republican Party stand for wise use of public resources and that is not consistent with how we operate."
Hodgson said he did not believe a crime was committed. Steve Brown, executive director of the RI ACLU, agreed.
In a letter to Attorney General Peter Kilmartin, Brown wrote, "Indeed, as you are aware, the courts have set a very high standard for public officials to pursue even civil actions against political invective. If the broadsides on this Facebook page constitute unlawful "harassment," then The Daily Show, the Colbert Report, and dozens of other political web sites engage in criminal activity every day."
Amy Kempe, spokewoman for Kilmartin, said the Attorney General's office is still waiting for a complete report from police. "It underscores the loopholes in current statutes," she said. "We're trying to add in online impersonation."
Kempe said the AG's office will consider stand alone legislation for online impersonation this year instead of bundling it with other provisions.
Rep. Scott Guthrie said he is considering bringing federal charges.