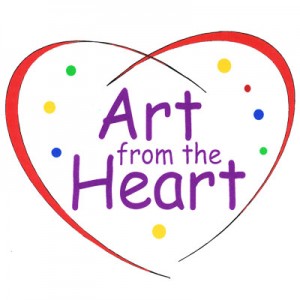 Mark your calendars for the 6th Annual "From the Heart" Art Show to support McAuley House, a Providence-based organization that serves those who are homeless and struggling. The event will be held on
Thursday, February 9th from 5pm to 7:30pm at McAuley House located at 622 Elmwood Ave., Providence
.
This event is free and open to the general public. All of the featured artwork will be available for sale, and with Valentine's Day around the corner why not purchase a great gift while still supporting a good cause! All artwork was created by McAuley House very own guests. Proceeds from this event will support McAuley House guests and the overall work of McAuley House.The evening will include food made possible through the support of RISD Caters/Artisan Events, City Line Distributors, and Johnson & Wales University, also flowers generously donated from Blooming Mad Florist. In addition the hospitality services provided to make this event possible are generously provided from St. Paul's Religious Education. The McAuley House art show is sponsored by Holy Apostles Church in Cranston, and the arts program this year also was supported and funded by Rhode Island State Council on the Arts.
For more information contact House Administrator, Reverend Mary Margaret Earl at 401-941-9013 x 302 or visit the website at www.mcauleyri.org.
Save the date for a wonderful evening filled with art, food, and just an overall good time!