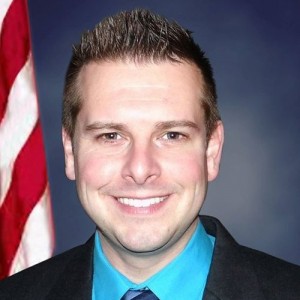 As a candidate for Congress, I am concerned with the way marijuana has been used to incarcerate and detain people from mostly low income and minority backgrounds.  While I support federal regulation of marijuana, I can settle for what is known as the Respect States' and Citizens' Rights Act.
Congressman David Cicilline's ambivalence on marijuana regulation is concerning.  In 2012, Congressman Cicilline supported regulation of marijuana "so long as you have those kind of protections [similar to alcohol], you should treat it the same."  However, in a recent interview with Tim White on Newsmakers (12:20), Congressman Cicilline said he is "very conflicted" and is "still studying this."  Congressman Cicilline seems either incredibly inconsistent or breathtakingly insincere about regulating marijuana at the federal level.
Our beliefs and laws are incrementally progressing, but not far enough.  My former White House employer, President Barack Obama, acknowledged marijuana is "no more dangerous than alcohol." Attorney General Eric Holder stated the focus will be on the criminal element of marijuana – though that is hard to define.  Despite all of this and its regulation in both Washington and Colorado, marijuana is still a controlled substance.  At the federal level, someone can be prosecuted even if it is regulated in the respective state.  I want to revise this policy, but not if Republicans get there way.
The Republicans could undermine this in two ways: first, a Republican president enforce more stringent marijuana prohibition again and second, the Republicans in Congress could pass the Enforce the Law Act. This act would give Congress the power to sue the President to enforce marijuana prohibition. We need to work together to fight for reasonable laws.
The cost of federal marijuana prohibition is high.  The US has approximately 2.3 million people behind bars or 25% of the world's prisoners.  These prisoners cost taxpayers at the federal, state, and local level $68 billion annually. This is just the quantifiable cost.
While solving little or nothing, marijuana prohibition rips families apart, destroys individuals' lives, and causes perennial suffering. According to FBI statistics, of all arrests involving drug abuse violations, roughly 43.3% are people who are arrested for mere possession. Yet, even with these arrests, according to the National Center on Addiction and Substance Abuse, 34% of teens say it is easier to obtain marijuana than alcohol or tobacco.
While I still favor federal decriminalization and even regulation, I support what is known as the Respect States' and Citizens' Rights Act as a reasonable middle ground.  The Respect States' and Citizens Rights Act does not decriminalize marijuana per se.  Instead, it provides states with the legislative leeway to develop their own laws to regulate marijuana so long as state government regulation does ensue.  It predominantly becomes a state issue instead of a federal issue. Congressman Cicilline should be implored to cosponsor and promote this very reasonable piece of legislation or be held accountable on September 9th 2014.
I support the Respect States' and Citizens' Rights Act because for far too long, people have been thrown in jail for infractions that hurt few and cause limited, if any, collateral damage to society at large. From my stand point, this incremental act does not go far enough, but as they say, 'perfect is the enemy of good enough.'