Seven people, including four women who identify as Roman Catholic priests, were arrested Wednesday afternoon as Pope Francis performed mass inside St. Matthew's Cathedral on Rhode Island avenue in Washington DC. The protesters, representing The Women's Ordination Conference and Roman Catholic Women Priests, had arrived before sunrise to stake out a location outside St. Matthew's, only to be moved by police to the end of the street before the pope arrived. As a result, it is doubtful that the pope saw the protesters.
When the police ordered the protesters to clear the street ahead of the pope's arrival, the protesters laid down in the crosswalk.
"Oh c'mon, really?" said one frustrated officer.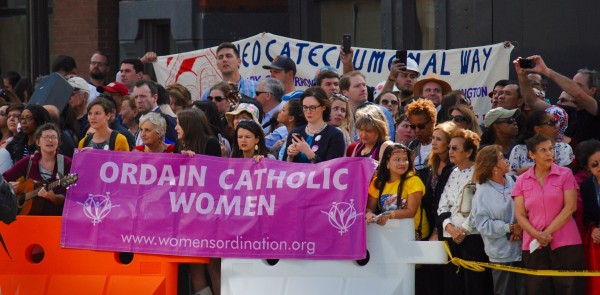 It took time for the police to arrest the protesters, but when they did they seemed to do so with the utmost concern for the safety of those involved. Those arrested include Janice Sevre-Duszynska, 65, from Lexington, KY Roy Bourgeois, 76, of Columbus, Georgia, Jane Via, 67, of San Diego, Maria Eitz, 75, of San Francisco, Donna Rougeux, 55, of Lexington, KY, Felix Cepeda of New York and Franciscan Jerry Zawada, 77, of Wisconsin.
Before their arrest I spoke with Jane Via and Maria Eitz as they marched in a circle between crowded sidewalks.
"Women are second class," in the Roman Catholic Church, said Via, "A man is born able to receive seven sacraments during his life. A woman can only receive six sacraments, because the priesthood is denied her."
Via believes that this second class status hurts all women, especially in developing countries. That only men can be priests gives an appearance of social superiority that is used to relegate women to second class status in all parts of life. Via considers herself a Roman Catholic priest. Technically, she's been excommunicated from the church.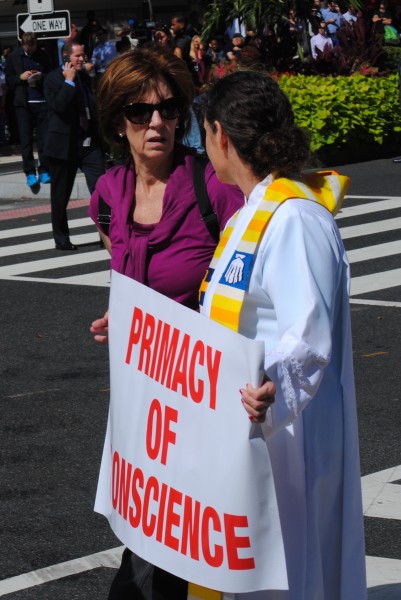 In addition to women's ordination, Via believes that priests should be able to be married. Her husband was marching ahead of her. She also believes in full LGBTQ equality and birth control. These are, to be sure, major departures from official Catholic teachings, but this might be because, "Women have no say in what happens in their church," according to Via.
One wonders what a Catholic Church that welcomed women priests, bishops and popes would look like.
Becoming a priest in the Roman Catholic church is a response to a strong spiritual calling, according to believers. In denying women the priesthood, Pope Francis is denying the reality of the spiritual lives of women. Denying the authenticity of a person's conscience cuts both ways, putting the Catholic Church on shaky ground morally.
Though many want to cast Francis as a liberal pontiff championing nontraditional causes, the direct action of these brave protesters belies that characterization. Even as the police watched the protesters drop to the pavement, a cheer went through the crowd as they watched Pope Francis enter St Matthew's Cathedral, followed by a steady stream of bishops and cardinals, all men.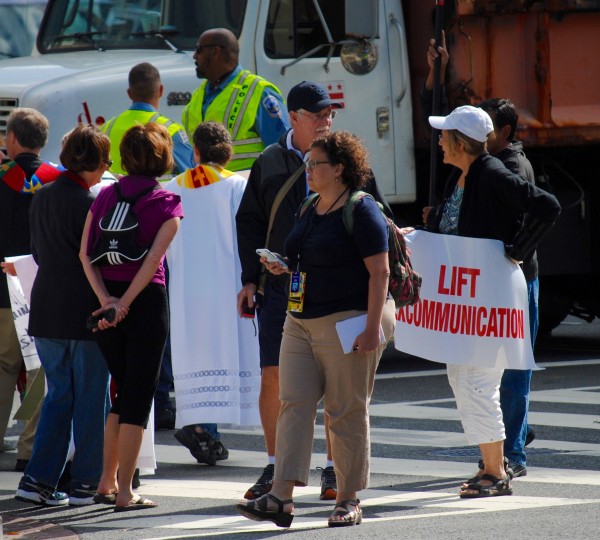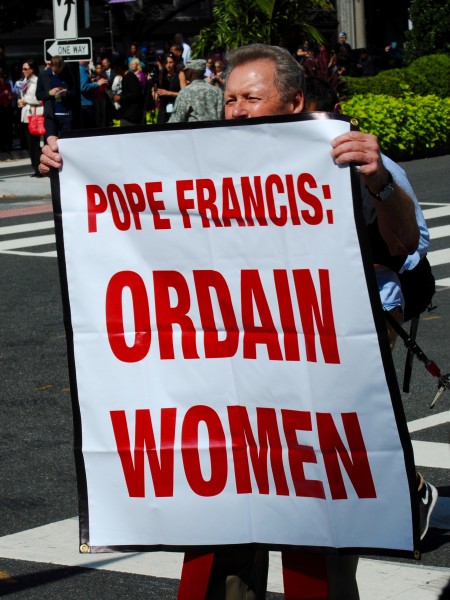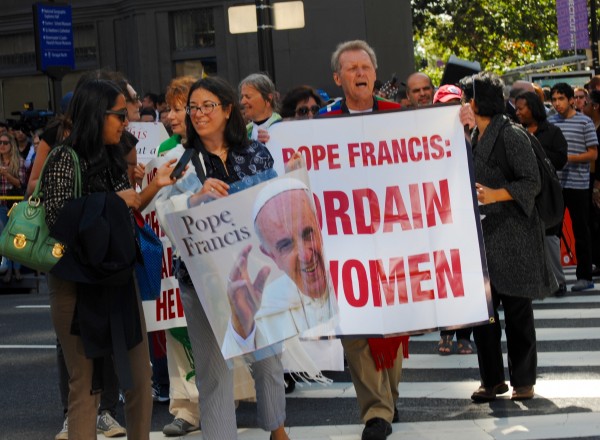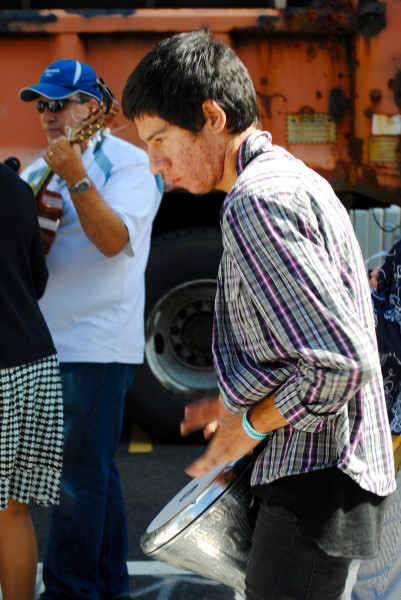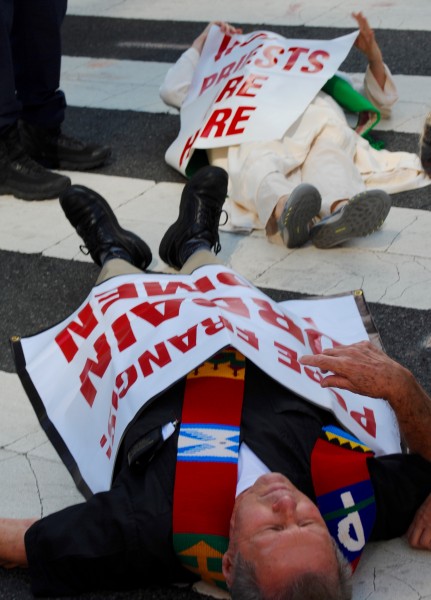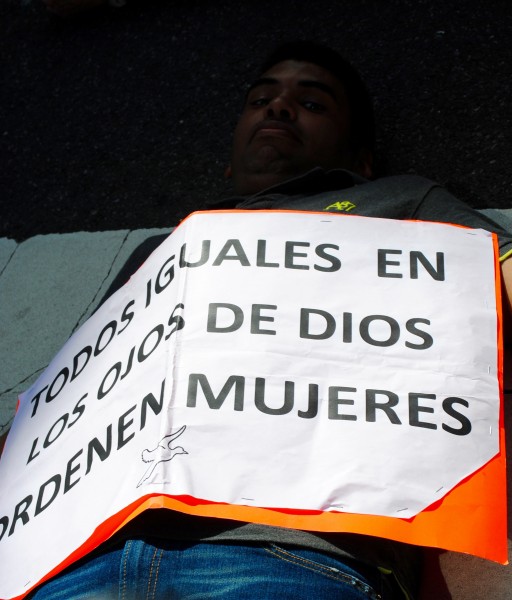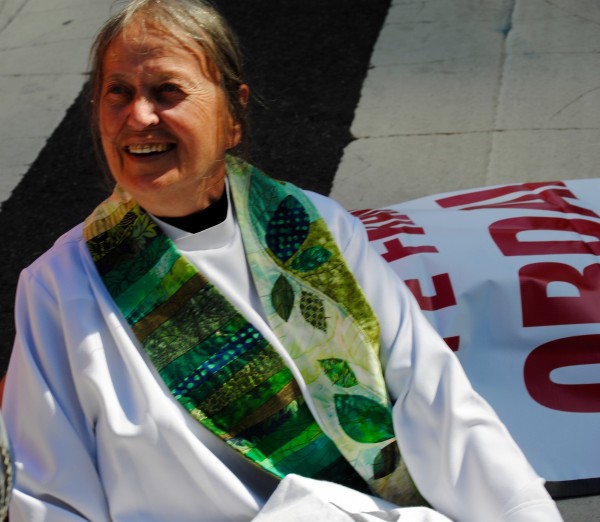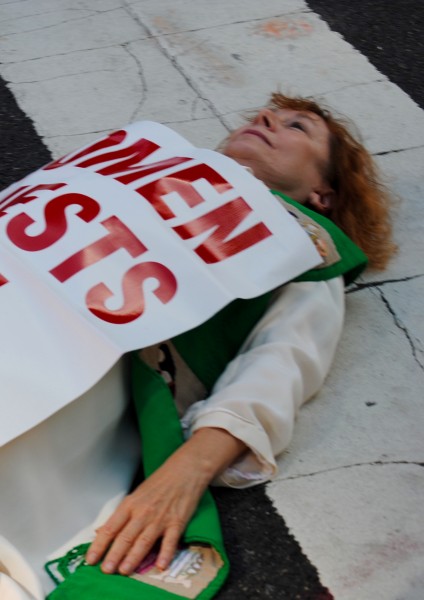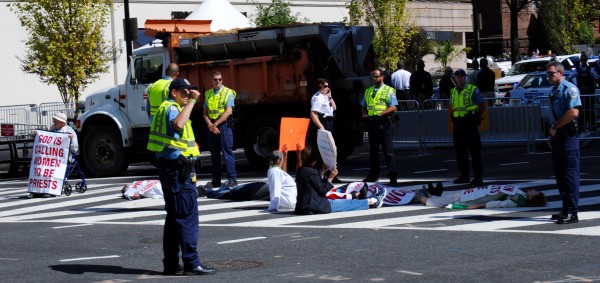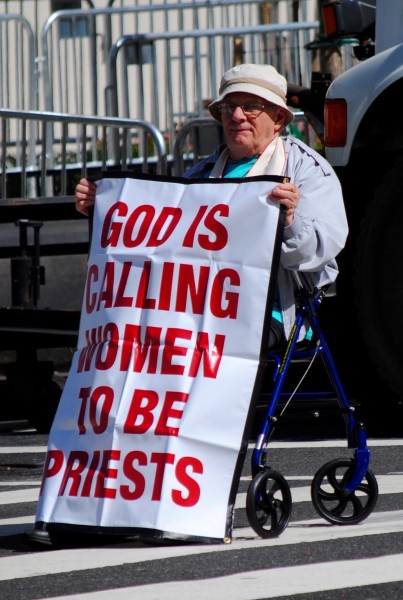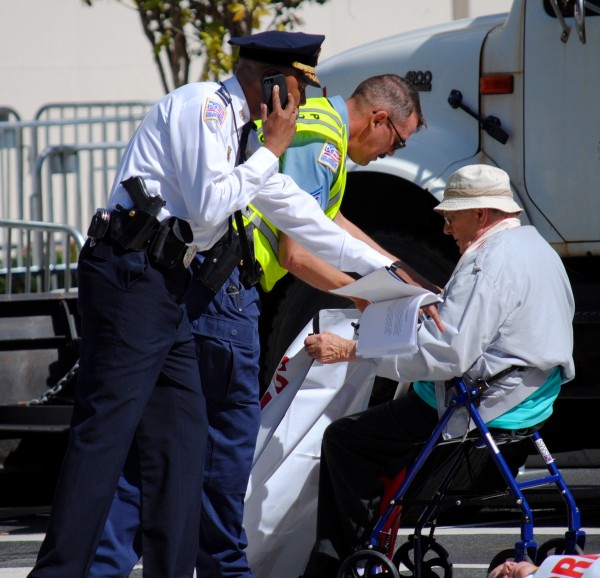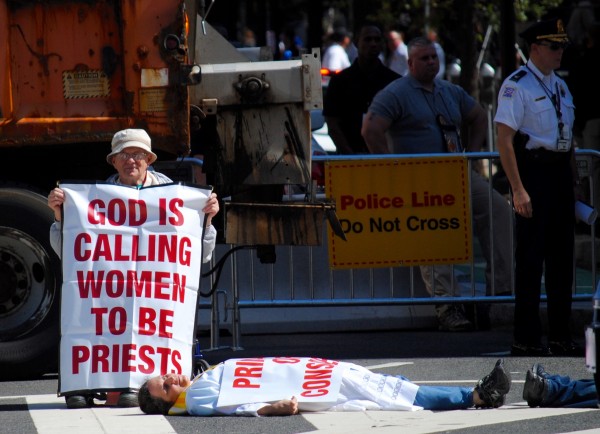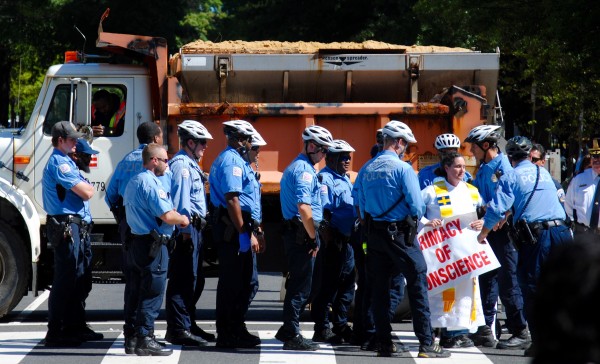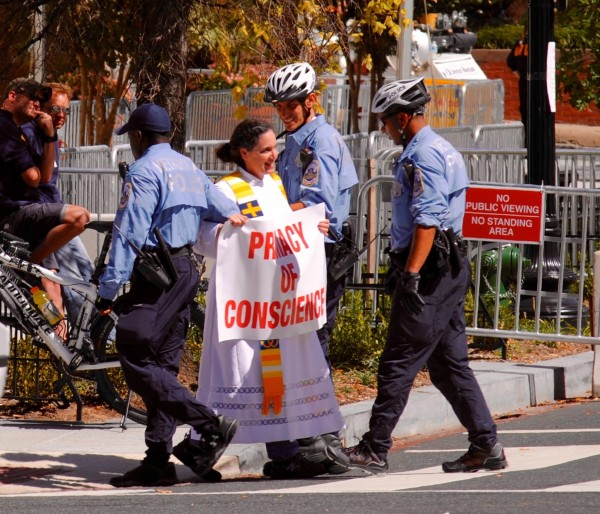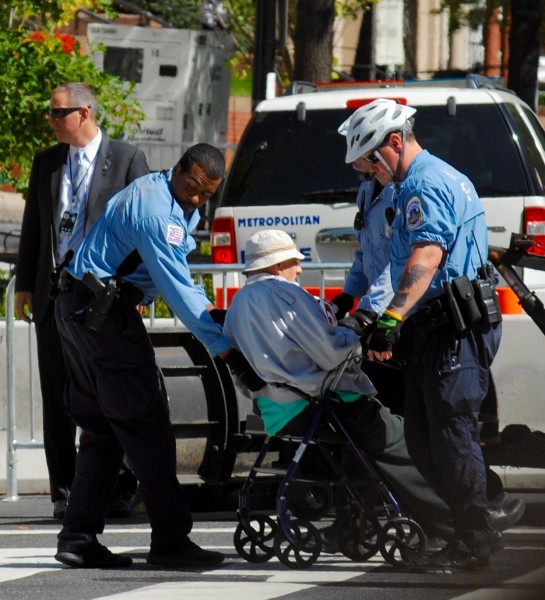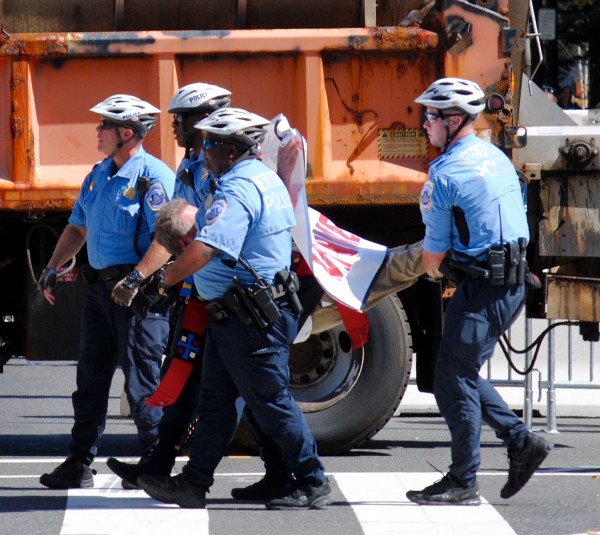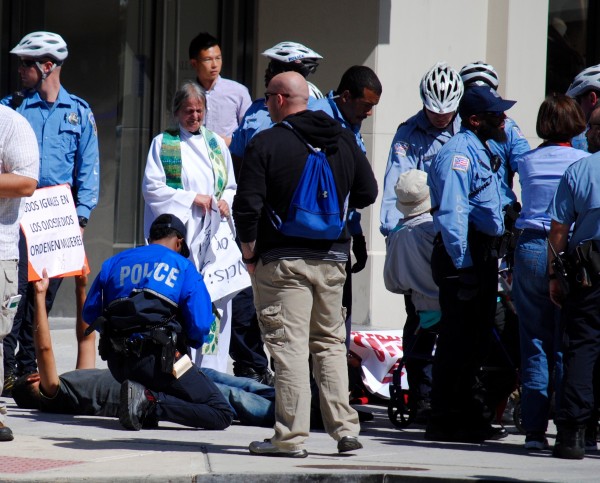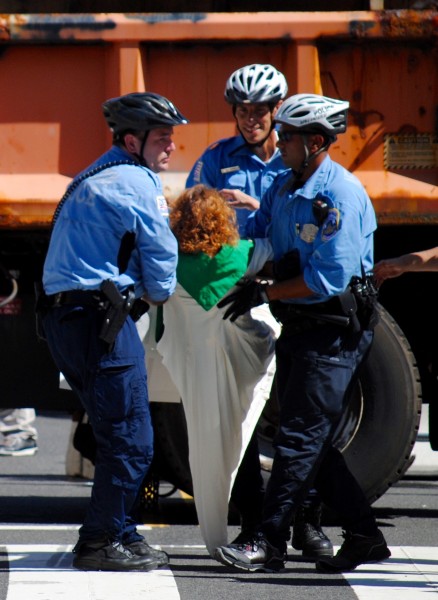 Female Roman Catholic priests ignored by Pope Francis, arrested

,