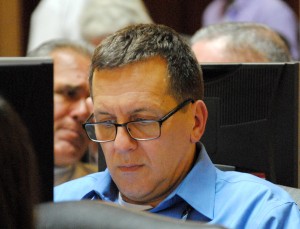 While the new WPRI/Providence Journal poll was great news for general treasurer candidate Seth Magaziner, the numbers show Frank Ferri, Democrat for lt. gov, still has some work to do.
In a three-way race again, he pulled just 10 percent while his opponents Ralph Mollis pulled 25 percent and Dan McKee pulled 15 percent. The good news for Ferri would be that 47 percent of respondents are still undecided.
"This poll confirms what we already knew: voters are still getting to know Frank Ferri but remain unimpressed with the far-better-known Ralph Mollis," said Ferri campaign manager Dawn Euer. "With nearly 50 percent of the electorate undecided – and ample resources to be competitive – we remain confident that voters will gravitate towards Frank Ferri as they begin to examine the clear differences between the candidates."
The Democratic primary for lt governor is the only statewide campaign between all incumbents: Ferri is a Warwick legislator; McKee is the mayor of Cumberland; and Mollis is the secretary of state.