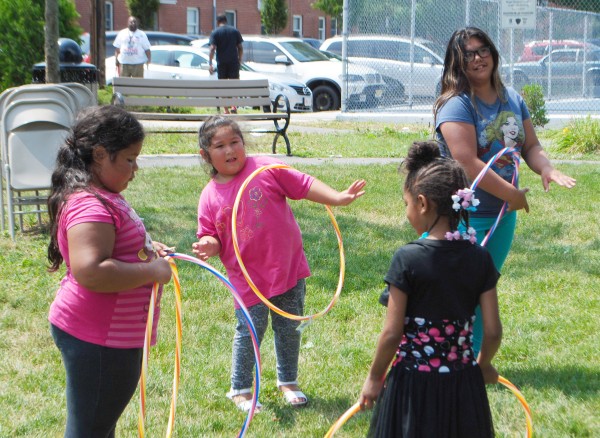 Too often we in Providence, and more broadly we in Rhode Island, react to the gun violence tearing apart our communities as an issue specifically confined to the inner city.
The problem does not impact the vast majority of us, because we don't live in the projects, and our concern is only brought to bear if the victim tugs at our hearts, as in the case of Aynis Vargas, the twelve year old killed last year at a party outside her apartment or if the crime is particularly careless and violent, as in the drive by shooting that rocked the Chad Brown section of Providence last Tuesday night. Five people were hospitalized, fortunately no one was killed.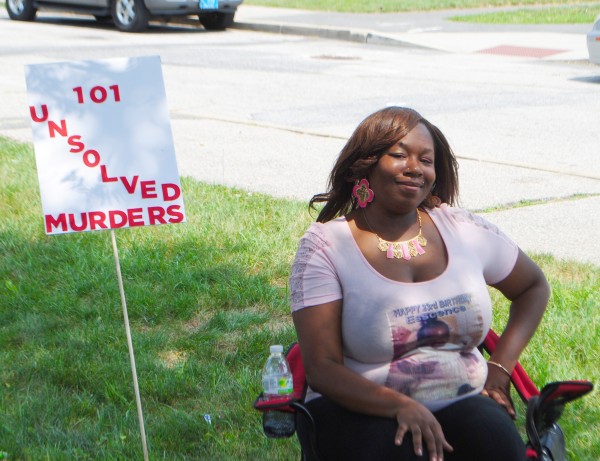 The problem of gun violence in our neighborhoods is a problem for all of Rhode Islanders. The safety of all our children is of paramount importance, and in a state so small there is no way to pretend that the problem is too far away or too intractable for us to make a difference. If Rhode Island can come together as one community with a willingness to make real, substantive changes in the way we deal with poverty, crime, violence and guns, we can and will improve the lives of all our brothers and sisters.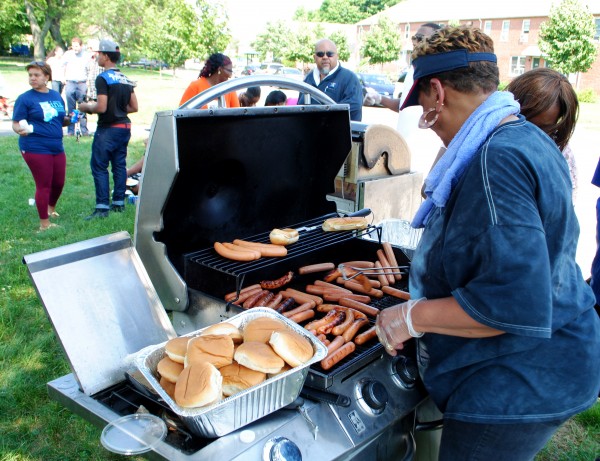 I was pleased to hear about Diana Garlington's Community Cook-Out for Non-Violence, held in the Chad Brown Projects and described as "an informal event" where "anyone whose life has been impacted by violence will have the opportunity to speak" and"everyone is invited." I was pleased to see people from South Providence, the East Side and other parts of Providence gather in peace and celebration at an event where children were playing, neighbors were laughing and food was shared.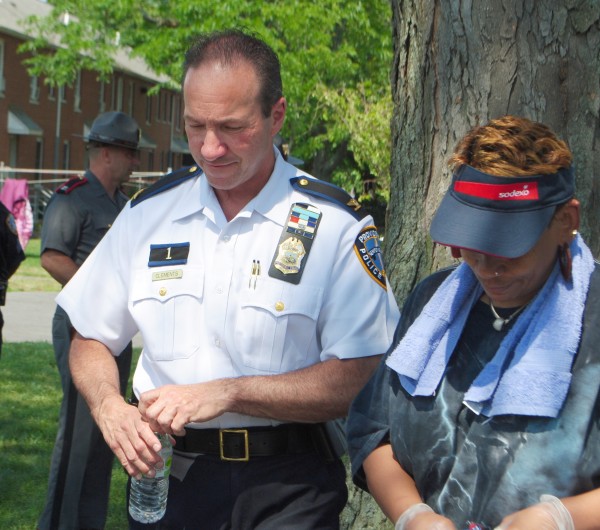 Officers were on hand from both the state and Providence Police, and of course, this being an election year, the candidates were out pleading their cases to the crowd. Mayor Taveras made a last-hour appearance and spoke briefly to the crowd. Sighted at the event were mayoral candidates Brett Smiley, Michael Solomon and Jorge Elorza. In addition to Taveras, gubernatorial candidate Gina Raimondo and candidate for State Secretary Nellie Gorbea were the statewide candidates in attendence. Several members of the Providence City Council and some of their opponents were on hand as was House candidate Aaron Regunberg, but conspicuous by their absence were the vast majority of the General Assembly, including Speaker Mattiello and Senate President Paiva-Weed. Under their leadership the General Assembly seems unable to acknowledge, never mind deal with the issue of gun violence.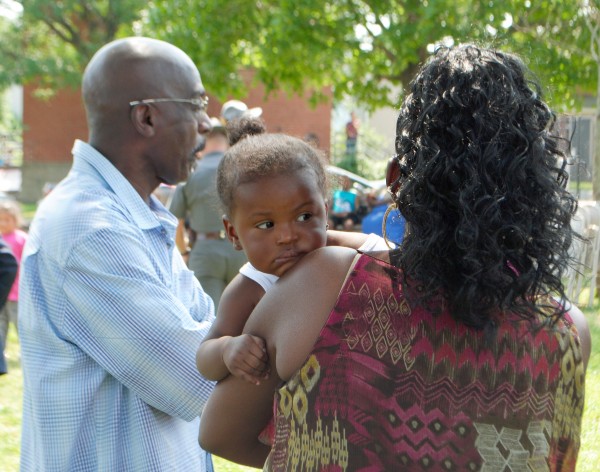 But this was not a political event. This was a community event, designed to bring people together in peace so as to begin changing the conversation around violence and community. Several times people told me that events like this need to be held on a regular basis, not just in reaction to some tragic event. Moreover, leaders and members of communities throughout Rhode Island need to start making time in their schedules to attend these events. It's only by going to these events and meeting the residents that we can learn that the people here want exactly what we all want: a safe place to raise our children.
This was a great event, and I hope to cover more of these, under better circumstances, in the future.