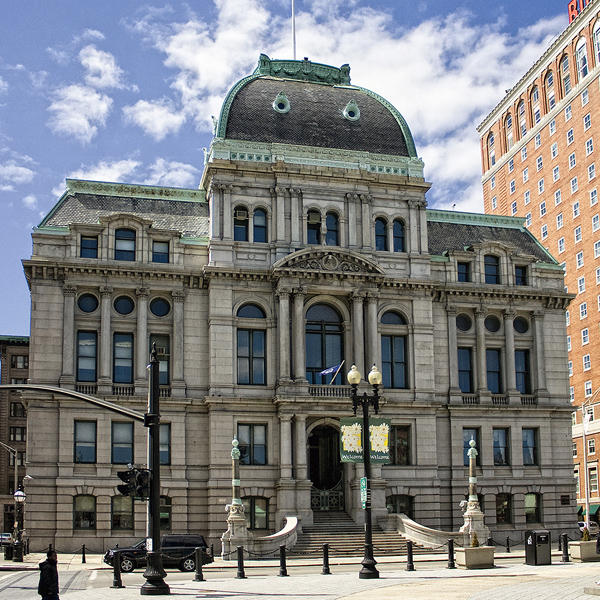 Property taxes are very high in Providence.  Each year, homeowners must pay 1.925% of the value of their homes to the city.  At 3.375%, the rate on apartments is even higher, and at 3.675%, the rate on commercial property is higher still.  But when the wealthiest developers build big projects, the story tends to go a little differently.
Often, the city arranges something called a "Tax Stabilization Agreement" or TSA. Basically, the idea is that the property won't have to pay most of its taxes for the first few years, but ultimately, it will start paying the full rate. In practice, though, the latter part sometimes doesn't always happen.
Recently, the General Assembly decided to unilaterally extend a slew of these tax breaks, costing the city millions. Now, the developers behind several beautiful Downtown buildings are asking for more extensions on four of their TSAs.
The City Council must resist the urge to extend these deals. The case for TSAs rests on the premise that the development would not happen without big tax breaks. The idea is that these deals make the city money in the long run by creating development that would never have happened otherwise. (Whether this is actually true is a matter of some debate.)
But when it comes to extending TSAs, this is no longer a concern.  It cannot be argued that the development would not happen–because it already has.
Downtown needs development badly. I have great respect for the work developers have done to revitalize Providence. But when it comes to taking millions of dollars in additional tax breaks from a cash-strapped city, from a city that has slashed pensions, closed schools, cut the police force, and sent property taxes to obscene heights—that is too much.  The city has so many more important priorities to spend those precious dollars on.
A few years ago, a request like this would have flown through, but so many City Councillors have extensive concerns with this proposal that we have a real chance of stopping the tax break extensions.  There will be a public hearing at 5:30pm tonight in the City Council chambers on the third floor of City Hall.  I hope to see many of you there.