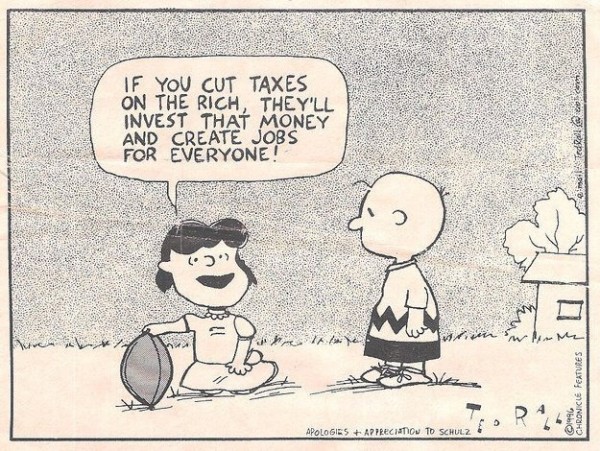 While zipping through Netflix the other night, I came across a movie about bootleggers–that I wouldn't really recommend. As I watched, however, something became very clear.
Demand.
Supply-side economists have this totally absurd notion that supply will create its own demand. That has to be one of the stupidest things I have ever heard. Why are there no Wal-Mart's in the Yukon territory? Why did buggy-whip manufacturers go belly-up after the auto-mobile became popular? Why are there no stores that sell only items related to Reformation Theology?
Seems like a Wal-Mart should be enough of an attraction to create its own demand. Right?
Seems like a plentiful supply of quality buggy-whips should have enough appeal to create its own demand. Right?
And lots of books and pictures of Thomas Cramner, well, obviously, this is a supply that has to create its own demand. Right?
But then you have Prohibition. What happened there? Supply disappeared, at least in theory. So demand collapsed, because nothing is ever driven by demand. Right?
Except just the opposite happened. Demand created the supply. Just like illegal drugs. With sufficient demand, someone, and even lots of someones, will take great risks to produce a supply.
And yet, star-level economists, especially at the U Chicago insist that demand has no role in economic performance. Cut taxes, cut regulations, free the supply side and demand will follow. It HAS to! Our theory says it will! So it will be so!
Stop me if you've heard this one: my grandfather lived through the Depression. He had a line that held more wisdom than all of the collected works of the U Chicago school. My granddaddy had no illusions about "Good Old Days", when it was all simpler. His line was "Sure, a loaf of bread only cost a nickel. But what the hell. You didn't have a nickel."
And there you have it. No matter how cheap a thing, people won't buy it if a) they don't want it (see Whips, Buggy above); or b) they don't have any money.
Which leads to the current state of the economy. Five full years after the crash, a lot of people still don't have jobs. Or, if they do, they are low-level service jobs that pay between minimum and maybe $10/per hour. $10 per hour grosses just shy of $21k per year. Can you rent for $400 per month? Can you keep a car on the road for $400 per month? Maybe that will cover gas, but you also MUST factor repairs and routine maintenance into that. Can you eat decently on $400 per month? And that means, you know, fresh fruits and veggies. Yes, you can get by on boxed mac-and-cheese, but that takes a horrible toll on your body. So we're down to something like $500 per month discretionary. (Taking a month as 4.3 weeks). Not saying that's not enough to get by on. It is. I know because I've done it (adjusting for inflation). But let me tell you, don't plan on buying much.
And there, exactly, is the rub. I get so sick of people who say that employers have the right and the obligation to drive wages into the ground. And then say that workers should be thrilled to have any job,at any wage, no matter how pathetically low. Have to free up the job creators!
But what good does that do? Job creators are more free now than they have been in generations. They're making huge profits. They're sitting on piles and piles of money. So, they're free*. Why don't they create jobs? Or why don't they create jobs that pay people a decent wage? Why is there a need to stockpile even more money?
Look, Henry Ford was a Nazi sympathizer. That is not a slur. It's an historical fact. Go read anything about him and you will find out that he was so virulently anti-communist that he thought the Nazi government was a good thing, at least before the onset of WWII and the Final Solution. He figured out that it was a good idea to pay workers more than starvation wages. He realized that by paying his workers a good wage, he was creating customers.
In other words, he was creating demand for his products. In other words, paying workers more, and making a smaller profit, was in his best self-interest.
We are primed for a terrific natural economic experiment. Massachusetts is going to raise its minimum wage, gradually, to $11 per hour by 2017. The first increase is to $9/hour as of 1/1/15. Since Mass and RI currently have the same minimum wage, this means that millions of jobs will be fleeing from Mass, crossing the border into RI to take advantage of the lower wage. And it means that Mass will be plunged into economic darkness and decay because, everyone knows that a higher–and increasing—minimum wage will cost millions f jobs. By 2018, Mass will look like Detroit on a grand scale.
Everyone knows this. Just like everyone knows that millions of Rhode Islanders have fled to low-tax places like North Dakota and Wyoming. Because that's what Econ 101 says.
Well, maybe those people should have stuck around for Econ 201, or 301. Maybe they'd have learned there's more to the story.
And: assuming that my "predictions" don't come true, and that the economy in Mass actually improves, I will expect a personal apology from every single person who says I'm wrong.
Because, fact of the matter, a higher minimum wage will stimulate demand. People will have money. They will buy more. That means companies will hire more people. And the virtuous cycle continues. If you want proof of this, cross the border into Canada, where the minimum wage is currently $11./hour. And then cross back. It's like going from a First World country into a Third World country. When you cross back into the US, that is.
And if you don't believe me, how about this guy?