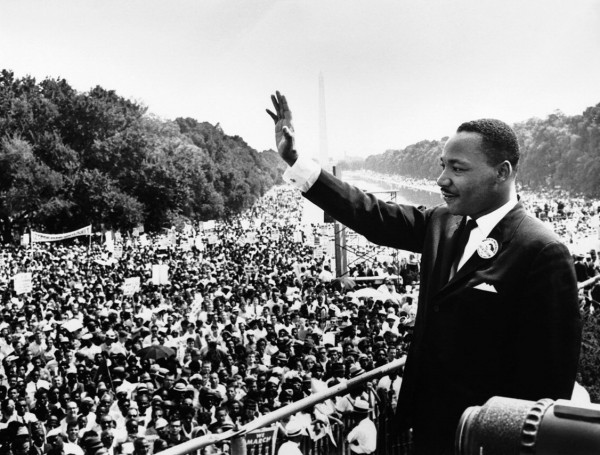 For some reason, this year I thought I must do something special on Martin Luther King, Jr. day. I decided to read something he had written. But today I found the video of his "Free at Last" speech and decided to watch and most importantly to listen to the great man deliver his most celebrated speech.
As I watched tears developed in my eyes. At the climactic end, one forlorn tear from each eye rolled down my cheeks. As I watched I remembered that what MLK had looked forward to had not yet come to pass in this great, yes great, nation of ours.
Black Lives Matter.
How many deaths must we watch before we come to grips with our own insidious built-in racism? How many Black families must grieve for their lost sons and daughters? How many children must we raise who are still de facto segregated into black schools and white schools, poor schools and rich schools, ghettos and fields of plenty?
I am certain the day will come when we will truly be equal, but it will not come by itself. It may not come in my lifetime, but it will come. And, I believe, without violence.
But we must never forget that "the price of liberty" for all "is eternal vigilance" by all. That vigilance is here today. White brothers and sisters are opening their eyes. Yes, it has taken a lot of pushing and faces severe resistance, but it is happening. Efforts are underway to end the injustices. But efforts are not enough, we must succeed. We cannot take our eyes off of the end goals, and we must do what is necessary to peacefully achieve them, and to keep them. We must be vigilant.
When were my eyes open to the continuing injustices faced by persons of color? It actually wasn't anyone's death, it wasn't anyone's wrongful incarceration. It was earlier but is current, it was something seemingly innocuous yet revealing. It was when I first heard the term: "DWB: Driving While Black."
We have a ways to go. But the spirit of MLK will lead us there.
I knew there was a reason.
"Free at last, free at last, Thank God Almighty, we are free at last!" Dr. Martin Luther King, Jr., delivered 28 August 1963, at the Lincoln Memorial, Washington D.C.

,